Product Review: Liz Earle Botanical Shine Haircare!
I've been excited about Liz Earle's new natural haircare range ever since there were whispers she'd be venturing in to this area of the market. And finally, the wait is over! This month the company launched its first four-part collection of completely plant based shampoo and conditioners, dubbed Botanical Shine (£7.50). It's in store now and already is generating buzz! Botanical Shine is six years in the making for the brand, and was inspired after a customer survey saw a staggering 20,000 customers write to say that natural hair care was something they desperately wanted. The result, as you can see below, is pretty impressive.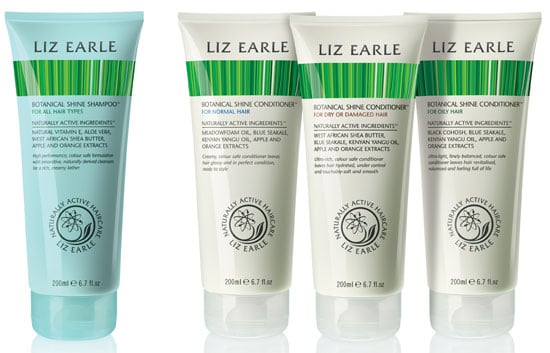 To see my review, just keep reading.
The Botanical Shine collection includes one shampoo, along with three different conditioners for different hair types. The shampoo is designed for all hair and scalp types and is made with over 89 percent naturally derived ingredients, including a cleansing agent made from coconut extracts. The conditioners, meanwhile, are a staggering 95 percent naturally derived, using Kenyan yangu oil, shea butter, apple and orange extracts and blue seakale to varying degrees.
The company promises that the range gives the same, if not better, results as conventional haircare ranges. Having used them for two weeks I have to say I'm impressed. They smell divine, for one! Not the overpowering scent you get from the more chemically perfumed hair products. The dry hair conditioner, in particular, has also worked wonders with my hair, transforming it from a dry mess to a sleek healthy mane.
So far I've been disappointed by natural hair care products but the company has clearly worked hard to make sure they're functional, as well as eco-friendly.
Top marks!
Shop for more liz Earle products by clicking through below.
Photo courtesy of Liz Earle