Product Review: StrIvectin Overnight Resurfacing Serum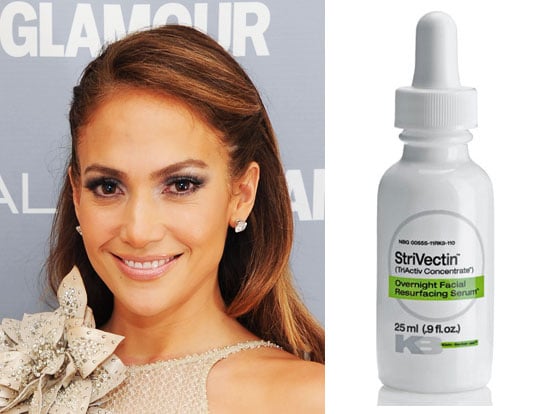 There has been so much buzz around StrIvectin Overnight Resurfacing Serum (£49) recently, not least because it boasts Jennifer Lopez, Kylie Minogue, Kelly Osbourne, Tamara Mellon and even Sir Elton John as fans. The Serum which has been dubbed, 'Sleep in a Bottle', sold out across UK stores when it launched a few months ago and again once it was replenished by fresh deliveries. Made from prickly pears and pink seaweed, it claims to dramatically revive and exfoliate skin when used at night.
The gel-like liquid is applied with a pipette and feels lovely, cooling and refreshing on your face. It absorbs instantly and has a light fresh scent. However — does it work?
My answer is yes it works, but not quite as dramatically as the hype would have you believe. I've been using it for a week and my skin looks smoother and more even-toned. I like that it dries quickly and that it doesn't feel heavy. The simple packaging however, is a bit less attractive as it focuses on more of a pharmaceutical vibe, than a glamorous beauty look.