Products to Help Grow Eyebrows Naturally
The Oil That Will Finally Give You the Brows of Your Dreams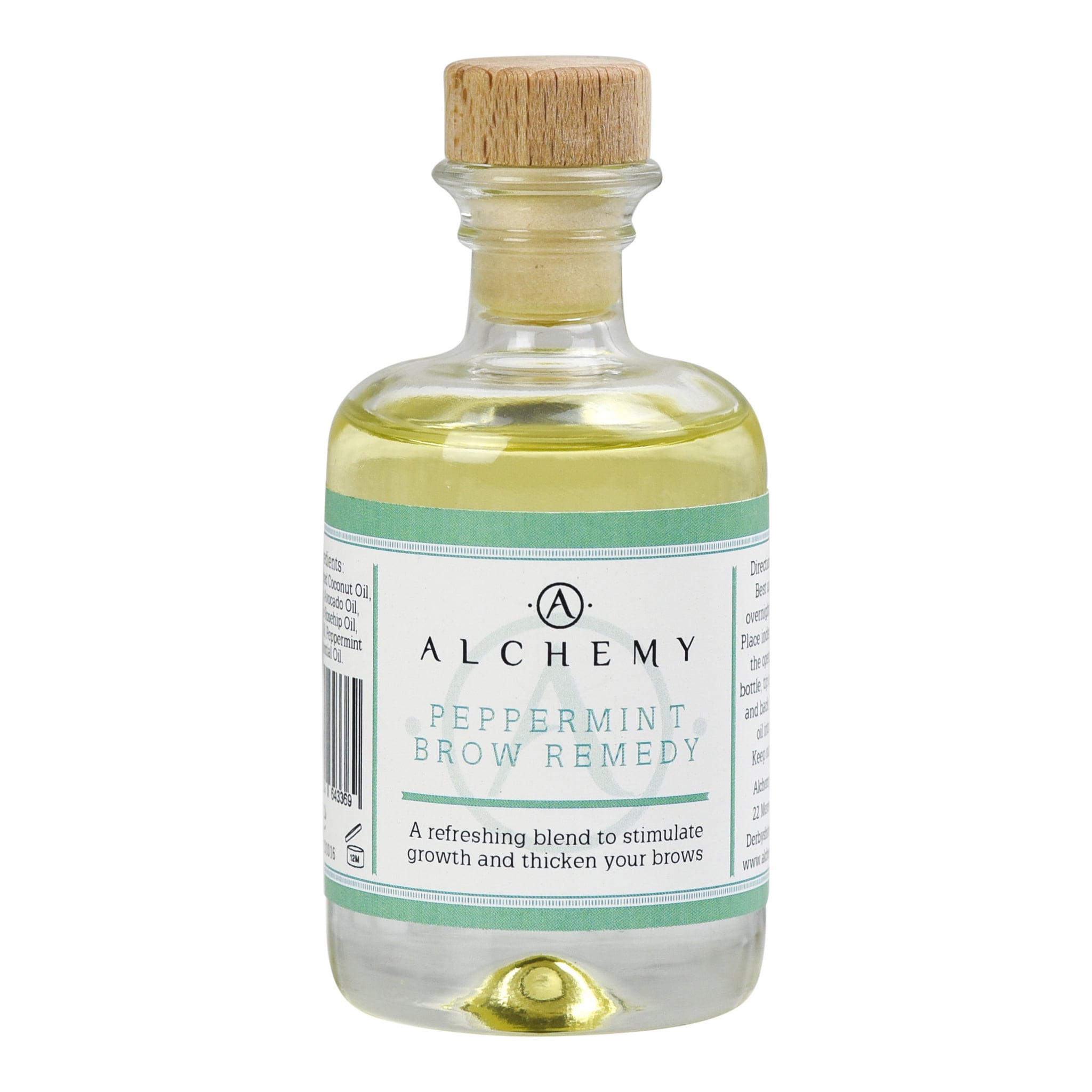 Many women fell victim to the '90s trend of overplucked brows (that they now can't grow back.) Or have had an accident quickly trying to remove pesky hairs with a razor or home waxing kit (eek!) Now stars like Cara Delevingne and Lily Collins have us coveting thicker brows more than ever before, but getting the look isn't easy. Luckily, we've found the oil that might just make your brow dreams come true.
As well as past habits, hormonal changes, thyroid disease, or strong medication could affect brow growth. The beauty industry has come up with revolutionary ways to get full brows like microblading, HD Brows, and amazing products like Wunderbrow. But each is either expensive, doesn't actually grow the hair back, or is a short-term, often time-consuming, fix.
I was an HD-Brow-lover until my student budget wouldn't stretch far enough, and my brows never grew back the same. My once (annoyingly) thick brows were no longer as full, so my search began for natural remedies to regrow my face-defining hairs. I'm a believer in castor oil as an ingredient to add to your hair care routine but recently found other oils that could be just as effective.
Alchemy Oils are here to make your brow goals a reality with the new all-natural peppermint brow remedy. The ingredients include fractionated coconut oil, avocado oil, rosehip oil, argan oil, and peppermint essential oil. Each ingredient has specific properties with the goal of improving hair quality. The coconut oil contains "capric and caprylic acids to work as antioxidants and disinfectants, promoting the health of the hair." The avocado oil has natural humectant properties, which lock in moisture, the argan oil is also conditioning due to the high levels of vitamin A and E. As for the rosehip and peppermint oils, they add vitamin C to reduce hyperpigmentation and increase blood circulation and overall rejuvenation of the skin. The complete effect: stimulated, hydrated skin that's primed for hair growth.
You can get the Alchemy Oils Peppermint Brow Remedy for £21 on the website and begin your big, bushy brow journey.
Product Credit: A.L.C. Top + Skirt, Kathleen Whitaker Earrings