Prophetik Makeup Spring 2011
Backstage Beauty: Mermaid Makeup at Prophetik
I had the pleasure of peeking backstage at Prophetik's Spring 2011 Collection before the show began. FabSugarUK told you about Jeff Garner's gorgeous clothes, whilst I was totally focused on the Indian, tribal-inspired look of the plaits in the models hair and the ethereal, glittery makeup created by lead makeup artist Lan Nguyen. Lan said,

The makeup look for this show is warm against soft pinks and whites. Think mermaids and fairy tales, but not too fantasy."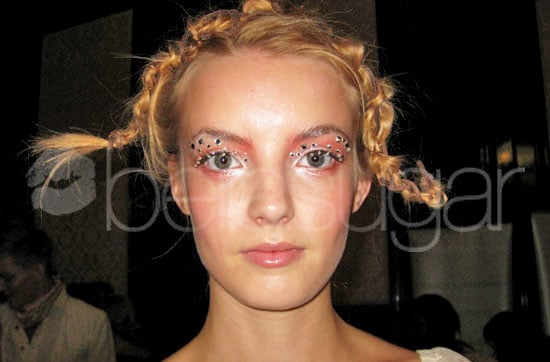 To find out about all of the MAC, Benefit and Perfekt Skincare products that Lan used backstage and how they were applied, just read more.