Quick BellaSugar UK tips for ladylike, bold lipstick
How To Get Ladylike Lipstick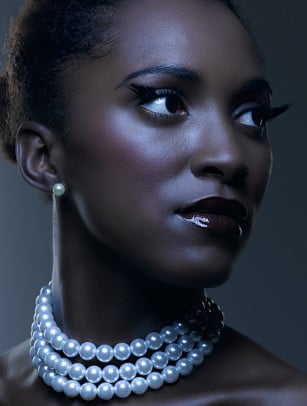 As the mood for thoroughly, grown-up glamour continues, the trend for classic, made-up lips shows no signs of abating any time soon.
Choosing your colours is one thing, but this dramatic look is all in the application. First prepare your lips with balm, such as Apples & Pears, (£10.50). This will help ensure an even application.
Then follow these simple tips:
Always apply lipstick with a brush for maximum staying power, and a neater application. Use a lip brush, for a definite line, or try a small, flat eyeshadow brush if you want to keep the edges softer and more modern.
The idea of lining lips with a pencil seems old-fashioned, but if you want your colour to last then it's important to use a pencil first. This works best for evenings or events where you want to make an entrance. Use short strokes to colour the lip all over, starting from the cupid's bow.
Next apply the lipstick using a brush, in smooth, even strokes. If you feel like you've applied too much, simply blot with a tissue.
For the daytime, when overly defined lips can look scarily overdone, just pat the lipstick colour onto your lips, over balm, just using your fingertips.
Try and keep the rest of your makeup classic and ensure the skin is matte, as this makes your lips look extra bold.