RMK Spring
Coming Soon: RMK 2009 Spring Collection
Japanese makeup artist brand RMK, who is perhaps most well known for its amazing foundations and skincare products, is about to launch a brand-new Spring 2009 collection during London Fashion Week. The line includes two powder blushers, two floral embossed eye and cheek palettes, five eye powder eye shadow duos, five creamy lipsticks, two ultra-shiny lip glosses and three nail varnishes in complementing delicate pastel shades.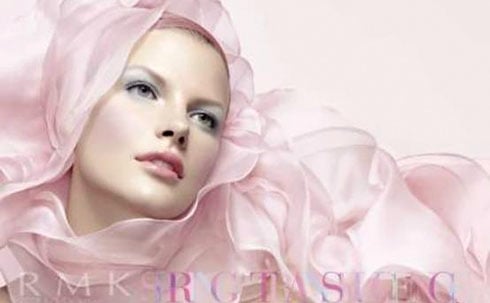 The coolest part of all is that if you happen to be in London during Fashion Week, from 19th - 25th of February, the brand will be doing a special event at Selfridges called Backstage with RMK. For £20, a professional makeup artist will give you a tutorial on how to create a runway-ready look, and they'll apply your makeup for you. If you decide to buy any of the products, the £20 goes toward your purchases. Additionally, if you spend £50, you'll walk away with a goodie bag full of freebies! What do you think of this bright new makeup range?
To see images of the products in the collection, read more.