Rachel Weisz's Controversial L'Oreal Skincare Advert
The ASA Crack Their Whip Once Again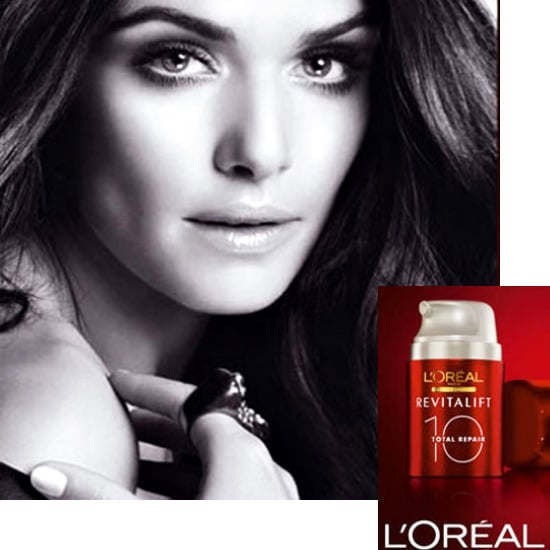 The good ole Advertising Standards Authority has slapped mega beauty brand L'Oreal on the hand once again. This time, a skincare advert for a new product called Revitalift Repair 10 starring British beauty Rachel Weisz is in question for 'misleading photoshopping.' The ad has just been banned in Britain and the The ASA claims,

"We told L'Oréal Paris to ensure that they did not use post-production techniques in a way that misrepresented what was achievable using the advertised product. Although we considered that the image in the ad did not misrepresent the luminosity or wrinkling of Rachel Weisz's face, we considered that the image had been altered in a way that substantially changed her complexion to make it appear smoother and more even. We therefore concluded that the image in the ad … misleadingly exaggerated the performance of the product in relation to the claims 'Skin Looks Smoother and Complexion Looks More even.' "
L'Oreal responded to the ASA by saying that they,

"Developed Revitalift Repair 10 to target the signs of ageing in the ways described in the ad. They said the ad sought to represent Rachel Weisz as favourably as possible and therefore every effort had gone into ensuring the most flattering set-up."
What do you make of all of this nitty gritty picking on beauty ads? Do you think brands should have more integrity when it comes to advertising their products, or have you grown to expect a bit of exaggeration in this genre?