Real Techniques PowderBleu Collection
Hide Your Purses, Real Techniques Has a New Blue Brush Collection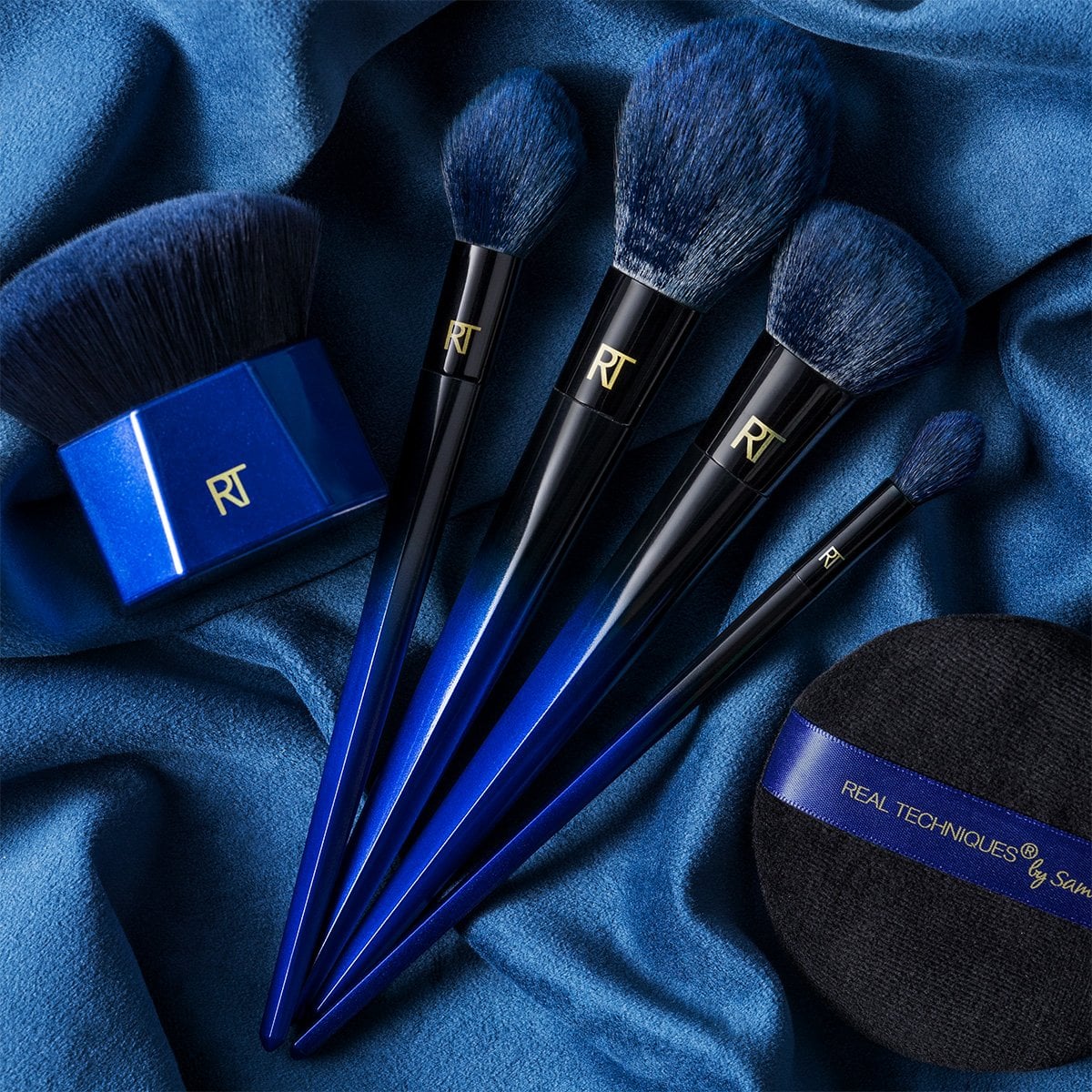 Real Techniques products have been a staple in our makeup collection for a long time, so it's safe to say we freaked out a little when we learned they were releasing a new collection, PowderBleu.
Now that we're (nearly) over mermaids and unicorns, it seems the beauty world has swiftly moved onto squirrels. Don't believe us? Just ask Sam and Nic Chapman. Their newest brushes were inspired by blue squirrels, and they have been created to mimic the soft touch of the animal's hairs. But fear not — the brushes were made with the FauxBleu™ technology, a synthetic hair.
The six-piece collection includes basics like a finishing brush and a kabuki brush, a few extras like a powder puff, and each come with a sleek blue to navy ombré effect. They have been specifically designed for use with powder products to create a flawless finish, meaning that they won't ruin all of your perfected foundation blending work. Prices are a little more expensive due to the brush technology (ranging from £12 to £25), but the brushes will allow you to create the highlight of your dreams.
The PowderBleu collection launches in July at Boots and on the Real Techniques website. Get saving people, your faces long for these soft brushes.
Image Source: Real Techniques