Reese Witherspoon Married and To Launch Three Fragrances
Are You Excited For Reese Witherspoon's New Fragrance Launches?
Newly married Mrs. Toth (aka Reese Witherspoon) is about to launch three new fragrances with Avon this year. And as Global Brand Ambassador, she takes her job to heart. Reese told Stylelist.com, "The fragrances capture my own personal philosophy on life. Their names — Laugh Often, Live Without Regrets and Love To The Fullest — these are all words I live by."
The fragrance trio was created to express the different moods of women and will roll out a month apart starting in the US in May. Laugh Often contains mandarin and freesia, Live Without Regrets is a floral-fruity mix, and Love To The Fullest is a spicier, oriental blend. Reese was also an active participant in the packaging and believes that "it's important how they look on your vanity. Fragrance is such an expression of being a woman."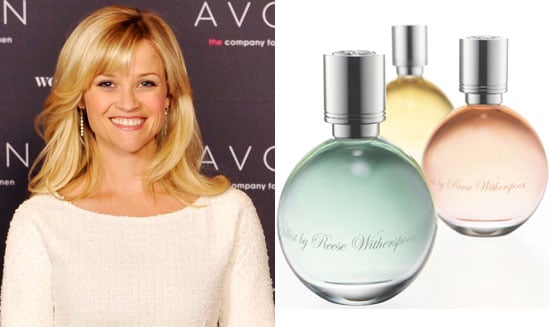 I'm excited to smell these new scents, especially Laugh Often because I like the name. Also, I love supporting Avon as they do so much good for women and the community. Are you psyched about Reese's new releases?