Reese Witherspoon hair band trend
Fabric Hairbands - Chic or Cheap?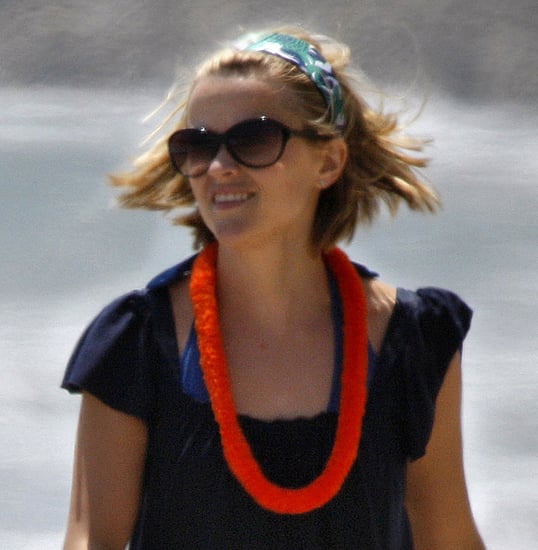 Reese Witherspoon might have that all-American, California girl look down to a tee, but she's not neccessarily the one we watch for new hair trends.
Except, her laidback chic look this weekend was bang on-trend. The paisley headband worked the Global Traveller meets tribal style that was all over the catwalks - as well as being stylishly practical for a Sunday at the beach with her son.
But fabrics headbands can be tricky - it's all too easy to end up pushing the hippie vibe too far, especially when you're on the beach. So tell me what you think, would you wear a fabric hairband or is it strictly a 'washing-my-face' only accessory?