Rita Ora Gets A New Dove Tattoo
What Do You Think of Rita Ora's New Tattoo?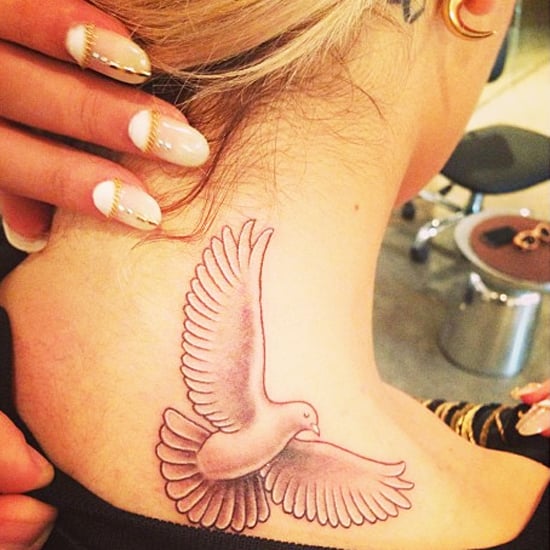 Apparently, last night in New York City, British pop star Rita Ora visited a tattoo parlour and got a dove permanently needled into her neck. She posted a photo on Instagram of the black and grey bird with the caption, "My new baby bird thank you @bangbangnyc." It also seems that Bang Bang NYC not only was the famed artist who created Rita's new tat (he has also tattooed others like Justin Bieber, Rihanna and Nicole Scherzinger), but that he was also the recipient of a matching design that Rita herself inked. Yep — that's evidence of her working on it below as posted on Instagram too!
This isn't her first tattoo, in fact, it's her fourth. The others are of angel wings, an anchor and the word hope. Check out both of the finished products here and vote below to let me know what you think of these his and hers black birdies.