Rock & Republic Launch Makeup and Cosmetics Line
Let's Rock & Republic With New Makeup Collection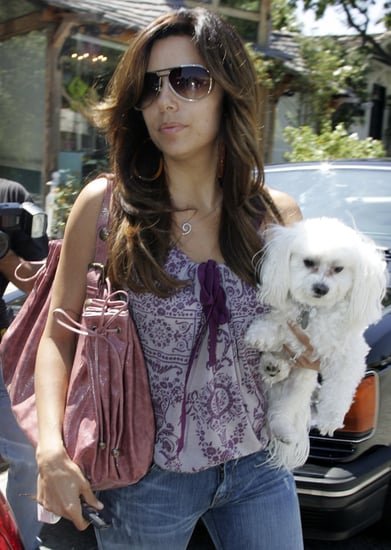 Luxe denim label, Rock & Republic, is bringing some of it's hard-edged cool to the cosmetics world, with a new range of makeup that launches this September.
The rock and roll jeans brand, which is worn by celebrities, including Nicole Richie, Eva Longoria, Rihanna and Sienna Miller, is known for it's slim-cut and sexy, LA styling.
The firm's chief executive officer and creative director Michael Ball, along with president Andréa Bernholtz, told WWD that it's about time the brand got a makeup line of its own.
"I didn't want to do a private label," Bernholtz confided to WWD "I wanted to use my own. We have been using other lines, (for the catwalk shows) and we were like, 'Screw it! We'll do it ourselves.'"
The 116 item, cosmetics line has been painstakingly developed in-house, over a three-year period, and is designed to complement the brand's fashion. Products feature a slick, silver and black, patent leather packaging motif, whilst the ultra bling Accentuating Bronzer/Highlighter duo compact, boasts 445 Swarovski crystals arranged in the shape of the Rock & Republic logo. For the lowdown, just read more
The range includes everything from a caffeine-infused tinted primer, to an oil control illuminator, and there's a great selection of high pigment eyeshadows, that the fun-loving Rock & Republic girl is sure to team with her killer, skinny jeans.
There are future plans to do limited edition collections, which will include makeup used at the Rock & Republic catwalk shows. The first of these is called Noir, and was inspired by the brands fall collection. Expect shades of purple, black and red, as well as show-stopping false eyelashes.
There's talks that the makeup line will be available in Harrods, in the UK, but nothing has been confirmed yet. Fingers crossed, though. It's about time we rocked out...