Rodial Maria Hatzistefanis, About Rodial Maria Hatzistefanis, Maria Hatzistefanis
Exclusive! A Beautiful Chat with Rodial's Maria Hatzistefanis
Last week I attended a presentation for Rodial skincare where, founder Maria Hatzistefanis talked not only about her background, but about the company's latest product launches. The two newest items include Glamtox Eye Light (£90), a cooling SPF 15 eye illuminator that helps reduce puffiness and lighten dark circles whilst smoothing the delicate eye area, and The LA Facelift (£78), a travel friendly kit containing five must-have products including a cleanser, peel, all-purpose balm, Eye Light and an SPF 18 plumping face cream.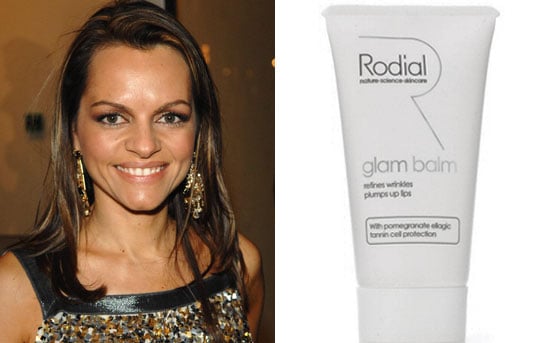 Having only known about the brand prior to this meeting through all of its celebrity attention, for example, Cheryl Cole swears by Skinny Beach Sticks and Brazilian Tan Light, Paris Hilton loves Tummy Tuck Simon Cowell is a fan of Glamtox, Jennifer Aniston adores Boob Job and Kim Kardashian and Kylie Minogue are fans of Bum Lift, I was pleasantly surprised to find the products have a gentle smell and use top-quality ingredients (perhaps that's why they are so pricey). Given the chance to speak with Maria about herself and the brand, I jumped:


You've lived in Greece, New York and London; which of these cultures have influenced your products the most? I love the vibe of New York, the edge of London and the sunshine of Greece. Living in all three places has definitely influenced my personality as well as Rodial. The product that epitomizes all of these places most is Glam Balm, it's the IT product for every handbag.
To read the rest of my exclusive interview where Maria talks about ........, just read more.
What are the best products for skin that is thin, reactive and/or sensitive? The best products for sensitive skin are the ones that are suitable for all skin types that have the right level or oil to protect the skin without stripping it away moisture; in fact, avoid foaming cleansers for this very reason. We have an excellent cleanser that is suitable for all skin types, including sensitive skin called A-List Cleanser.
Your products have quite the celebrity following. Would you ever consider having a celebrity spokesperson? If so, who would you choose and why? There is a long list of celebrities that use our products and we are thrilled about it! At this stage however, we wouldn't want to have a celebrity spokesperson as we don't advertise, we get all our publicity through public relations and word of mouth.
What's the one Rodial product that you can't live without? I can't live without Glamtox SPF18. It's my day cream, SPF protection and line filler. I've been using it for two years, and I always get compliments on how smooth my skin looks.
What's next for the company?Due to the unexpected success of the Skinny Beach Sticks, we will be launching more supplements. I believe in taking care of your skin from within, and you get better results from your skincare when combined with supplements. Our next product will be Tummy Tuck Sticks, launching in January.