Sadie Williams Makeup S/S 2018
Sadie Williams Did Full Eyelid Glitter, So We're Going to Do Full Eyelid Glitter
As POPSUGAR editors, we independently select and write about stuff we love and think you'll like too. If you buy a product we have recommended, we may receive affiliate commission, which in turn supports our work.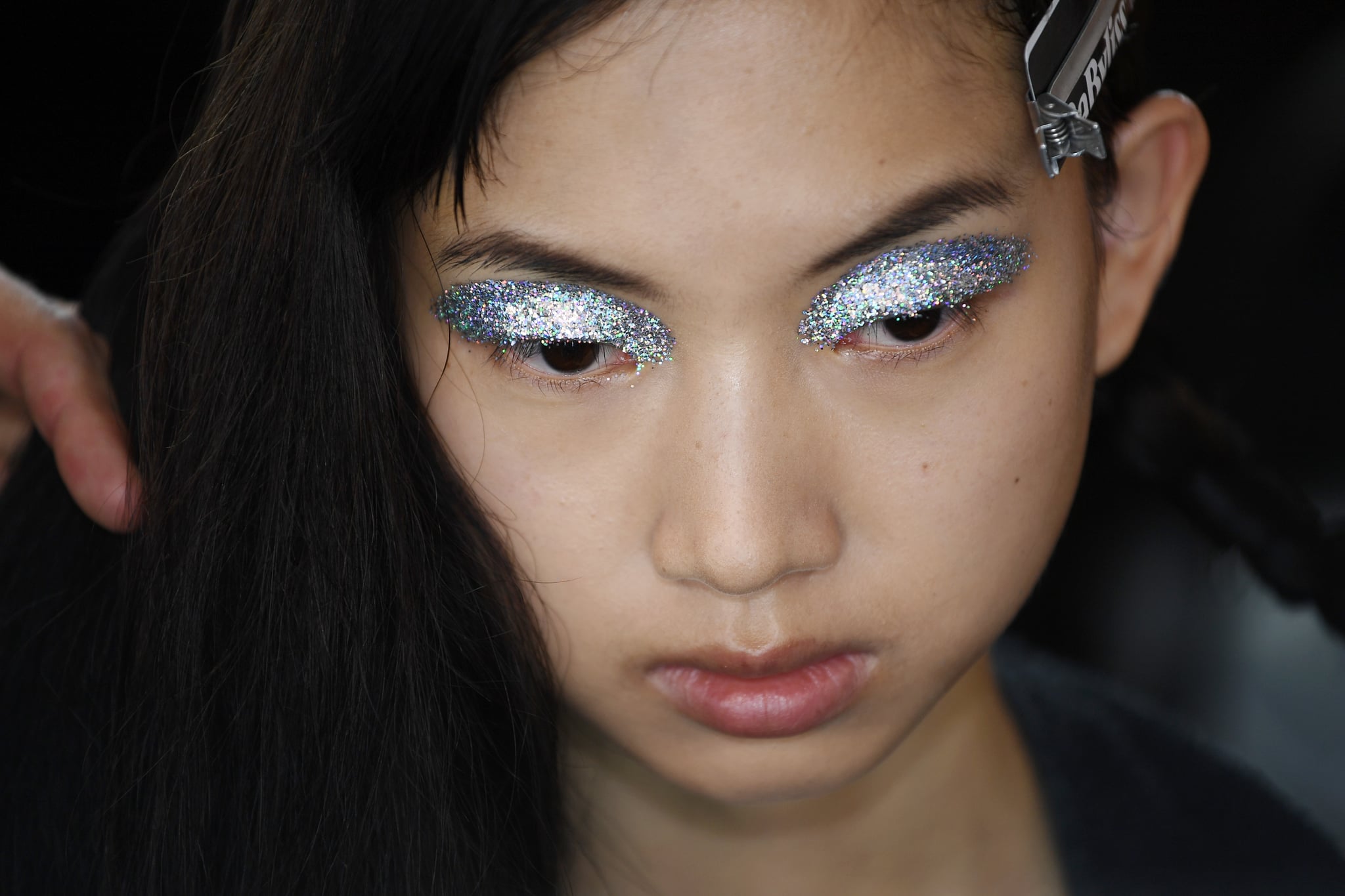 If you ever thought full-on glitter eye shadow on the entire lid was too extra to be dainty and pretty, think again. The Sadie Williams show will prove you wrong.
There was no such thing as too much glitter on these models. The skin was kept minimal and glowing, so the eyes could do the talking. Makeup artist Lucy Bridge was the master-at-work, using MAC products to create the look. She first used a creamy shadow, covering the whole lid in a rounded shape, then pressed MAC Glitter (£16.50) into the shadow to make the colours pop and the glitter shine bright.
Next time you're bored of a classic smoky eye on a night out, why not try a full eyelid of glitter instead? These runway looks prove it really works!