Sand & Sky Flash Perfection Exfoliating Treatment
With a Waitlist of 11,000+, This Pink Exfoliator Promises Results in Just 5 Minutes
As POPSUGAR editors, we independently select and write about stuff we love and think you'll like too. If you buy a product we have recommended, we may receive affiliate commission, which in turn supports our work.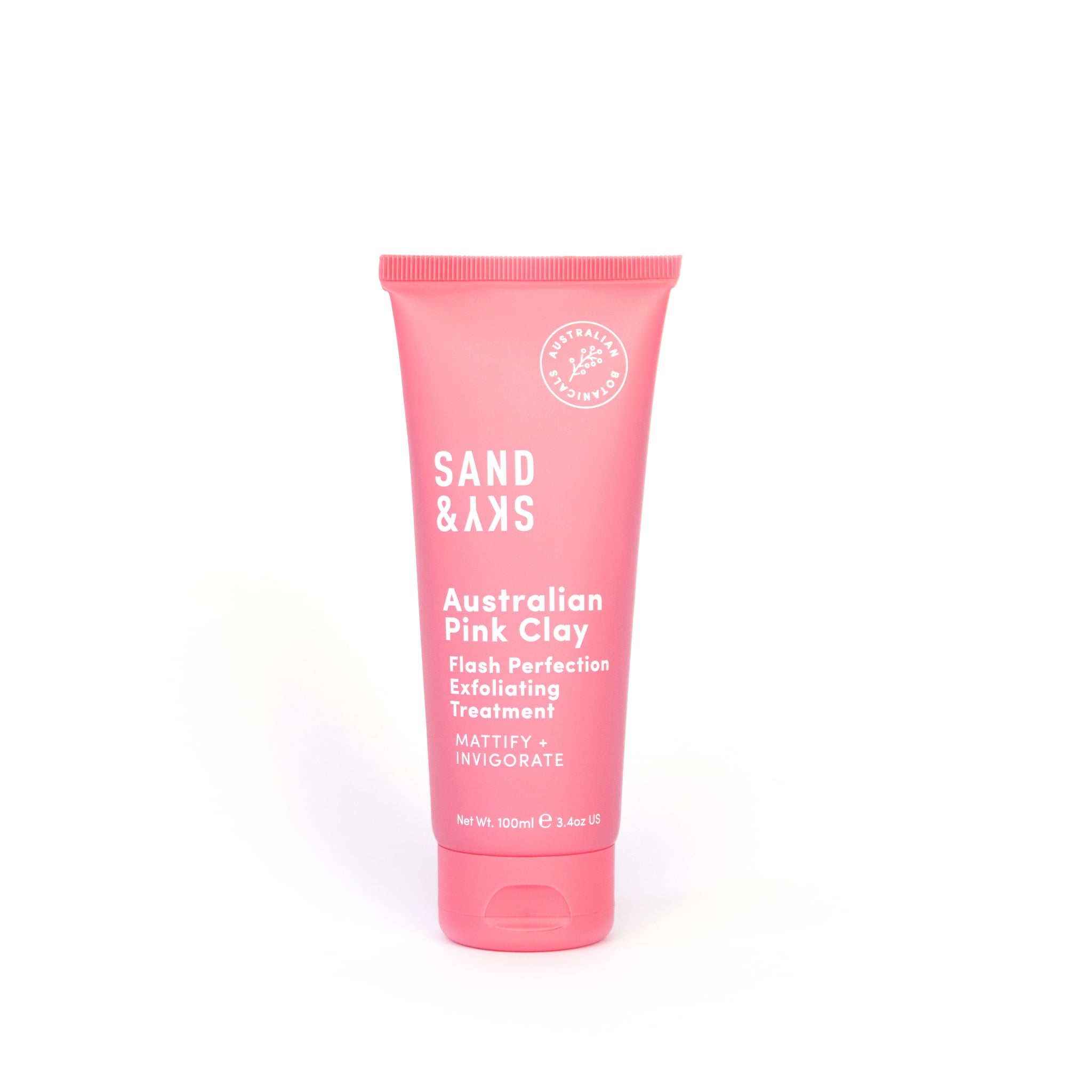 Sand & Sky, the brand behind the pink clay mask you've probably seen all over Facebook and Instagram, is releasing a new product that already has a waitlist of more than 11,000 people. The Flash Perfection Exfoliating Treatment (£35) promises to give you a glowing complexion in just five minutes, and according to a press release, it works to "revitalise dull, dry, oily skin and give you smooth blemish free, radiant skin."
The treatment is meant to be left on for five minutes, and it's made with Australian pink clay, bamboo, and macadamia seed, which work to promote cell turnover. The product is set to go on sale April 24, so mark you calendars, because chances are it will sell out fast!