The Saturdays Veet
Beauty Byte: The Saturdays Have A Brand-New Beauty Gig
Move over Girls Aloud, there's a new girl group competing for endorsements! The Saturdays have signed on as the new faces (ahem, legs) of Veet. If you're not familiar with the brand, Veet makes a range of at-home depilatory products (for different skin types) at affordable prices. The girls will help launch its new spray-on hair removal creams due out this Summer.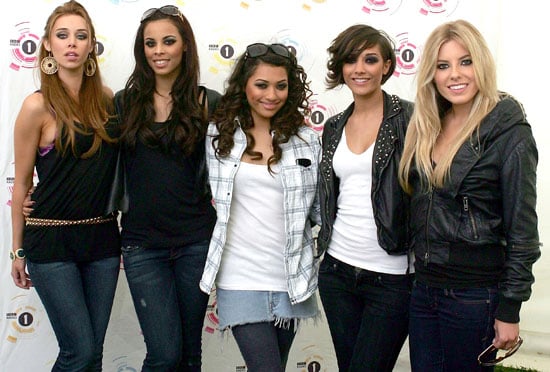 Renown fashion photographer Tim Bret-Day, shot Una, Frankie, Rochelle, Mollie and Vanessa in short, body-con dresses to show off their sexy smooth pins. Frankie Sandford said, "Life is pretty hectic at the moment for us and with our tour coming we really need to make sure that we're ready for anything at anytime. Veet's range of hair removal creams and waxes are so quick and easy to use, with long-lasting results, that they make this possible."
To hear what Una Healy has to say about Veet, just read more.
Una says, "We all like to look after ourselves and we are often wearing little dresses and shorts for shoots, videos and live performances so we have to make sure our legs look their best! With Veet we can make sure they look sleek and smooth for any occasion which means that we can always perform with confidence."