Sea Buckthorn Beauty
Beauty Glossary: Sea Buckthorn
First it was the food industry that discovered the beneficial powers of sea buckthorn berries, and now beauty companies are jumping on board and using these bright orange fruit oils in their skincare products. Packed with Vitamins C, E, K, folic acid, and essential fatty acids (these nourish the skin beautifully) just to name a few, sea buckthorn also includes palmiteleic acid, a component used to treat burns, heal wounds and fight off ulcers and infections.
Additionally, sea buckthorn contains hippophae oil, a natural sunblock, plus it has emollient and tissue regeneration properties. As if that's not enough, the fruit is also great for your hair which was discovered on the shiny bright coats found in horses who regularly ate the plant.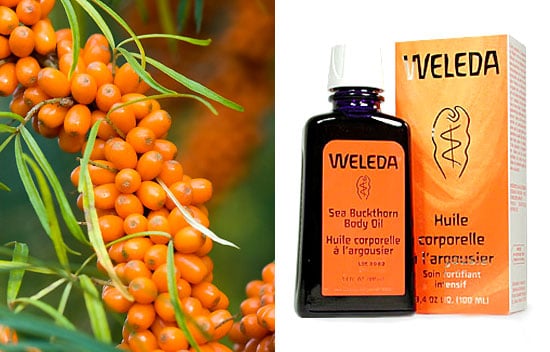 Sea Buckthorn Range. The items are best suited for dry, dehydrated skin and it has the most wonderful and light citrusy scent. Its star product includes an Elixir (£7.95) that helps to give your immune system a boost by fighting off free radicals with a sweet berry taste. Have you ever used any products with sea blackthorn in them? Shop a few of these good for your skin goodies below!