Self Tanning Blooper
Beauty Blooper: Sunless Tanner At The Tip Of Your Nose
Woe is me! Last weekend I had a big gala to attend, but with work and evening commitments, I couldn't find the time to get a proper professional spray tan for my strapless, skin-bearing dress. So, I decided to dig through my collection of self tanning gels, sprays and lotions and mixed together a concoction all of my own.
The evening before the event I slathered it on, let it dry for about twenty minutes and the went to sleep wearing all black so that it wouldn't rub off on my pajamas. I could hardly wait to wake up to my speedy and efficient browned and glowing skin. If only it could have been that easy!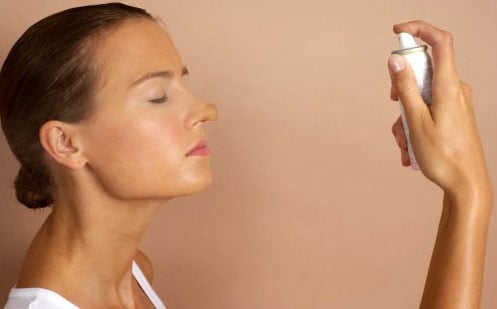 To hear all about my catastrophe and how to remove self tanner in a jiffy, read more.
Eight hours later when I got out of bed, my arms, legs and shoulders looked savage and smooth, however, somehow, the sunless tanner managed to gather at the tip of my nose and turn it an ugly and obvious, bright, burnt orange!
I was horrified and immediately reached for the exfoliator to scrub away at my reindeer nose. When that didn't work, I headed to the kitchen for lemon juice. When that didn't work either, I applied baking soda using a loofa brush. Whilst it didn't completely diminish the colour, it helped tone it down, and what was left behind makeup covered without any problems. Phew, crisis averted! Do you have any beauty bloopers that you care to share with me and your fellow beauty junkies?