Senscience defense and protect hair against the sun on holiday
New Product Alert: Senscience Protect and Replenish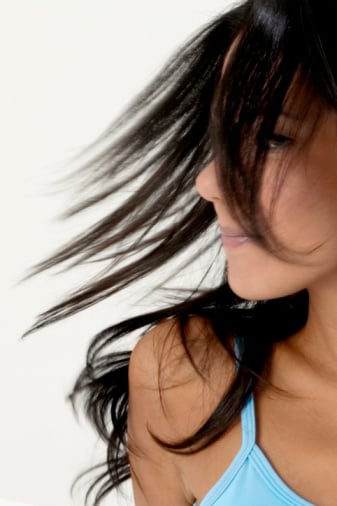 It's not just your skin that needs extra protection and TLC in the sun, your hair does too – especially if you have naturally dry, dyed or permed/straightened hair. Ideally you'd wear one of the newly-fashionable D&G headscarves, or a hat like Sienna, but sometimes a girl likes to let her tresses flow freely.
In that case, make sure you use protection. I'm talking about the new Senscience Protect and Replenish range. Formulated from the Shiseido laboratories, the dastardly duo; Brilliant Defense Protective Shine Spray and Replenish Crème, make up the armour in your war against rays.
The spray-on Brilliant Defense, (£9.95 for 200ml) includes sunscreens to protect hair from the damaging effects of UVB and UVA rays while providing extra conditioning. It also contains a light blend of silicones and conditioners to add a lust-worthy softness and weightless shine. Simply spray directly onto dry hair and comb through. The water-resistant, non-greasy formula makes it light enough for daily use, though I'd probably only do that if I was on holiday or if we have a sudden, freak heatwave. (Here's hoping).
For some after-care, Senscience has developed the Replenish Crème conditioning treatment ( £9.95 for 150ml) which claims to repair sun-damaged hair, as well as restoring softness. It has a rich formula that aims to replenish hair and boost it's moisture-content to prevent future breakages. Leave it on for 3-5 minutes, after shampooing, then rinse. It can also be used as an overnight hair masque– remember to wrap your head in clingfilm though to avoid getting gunk on your pillow. Rinse well in the morning for an ultra shiny mane.
Watch this space for the the tried and tested report...