Should I Use Lemon on My Skin and Hair?
The DIY Beauty Ingredient That Could Be Destroying Your Skin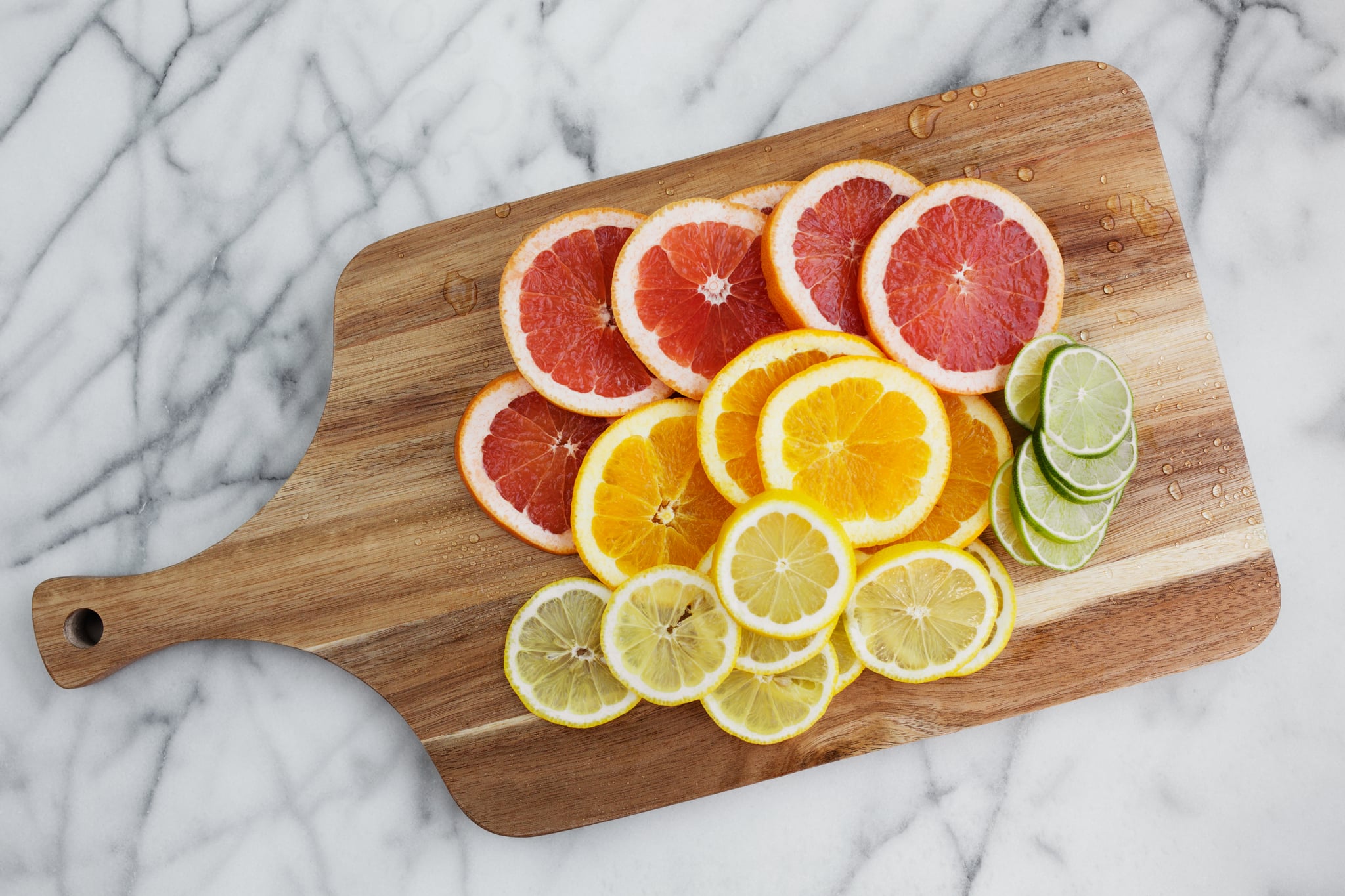 As great aficionados of both fresh produce and DIY spa treatments, we find there are few better ways to spend a Sunday afternoon than whipping up a natural beauty remedy. We've tried homemade coconut-oil-infused hair masks and body scrubs, brightened our smiles and our fingernails with bicarbonate of soda, and even washed our faces with honey. However, there's one ingredient we won't be reaching for anytime soon, and it's the humble lemon.
Many women turn to the juice of this citrus fruit to lighten dark spots, highlight their hair, and chemically exfoliate, but that is ill-advised. Lemon juice has an extremely low pH (meaning it's quite acidic), so it is typically more damaging than beneficial to the area you're trying to treat.
Joanna Vargas, celebrity facialist and founder of Joanna Vargas Salon and Skin Care Collection, admits that it can even out pigment to some degree, but she doesn't recommend using it as a cleanser or toner. "Used too frequently, you're running the risk of making your skin red because it's very acidic," she said. Not only can it be irritating to your complexion, it could cause an issue called phytophotodermatitis.
Lemons contain photosensitising compounds that react when exposed to sunlight, making skin exceptionally sensitive to UV rays. This leads to hyperpigmentation — the very issue you might have been trying to treat! — or even oozing blisters and chemical burns, which would take months to heal.
In lieu of DIYing a brightening treatment and risking harm to your complexion, try something carefully developed for skin. Look for formulas that contain citric acid or ascorbic acid, also known as vitamin C. We like Ole Henriksen Truth Serum (£47), a sweetly citrusy fragranced product that leaves skin radiant and hydrated.
We have more lemon-based bad news, unfortunately. If you've been mixing up your own hair-lightening spray with water and lemon juice, cut it out. According to Dr. Elizabeth Tanzi, founder and director of Capital Laser & Skin Care and assistant clinical professor of the Department of Dermatology at the George Washington University Medical Centre, the acidic nature of lemon juice can weaken your hair.
"It's better to use products that are created specifically for hair lightening," Dr. Tanzi insisted. "Leave it to the professionals!" If you already have light hair, try using a treatment like John Frieda Sheer Blonde Go Blonder Lightening Shampoo (£7), which will gently lift and brighten your blonde. If you have darker hair, just book a salon appointment after looking at our guide to blonde hair for inspiration. It's better to be safe than sorry!
But feel free to keep adding lemon juice to your morning mug of hot water. Experts agree that this is a seriously beneficial way to use the fruit in your daily routine.
Image Source: POPSUGAR Photography / Sheila Gim