Should I Use Turmeric to Whiten My Teeth?
Please Don't Use Turmeric to Whiten Your Teeth: A Dentist's Plea
As POPSUGAR editors, we independently select and write about stuff we love and think you'll like too. POPSUGAR has affiliate and advertising partnerships so we get revenue from sharing this content and from your purchase.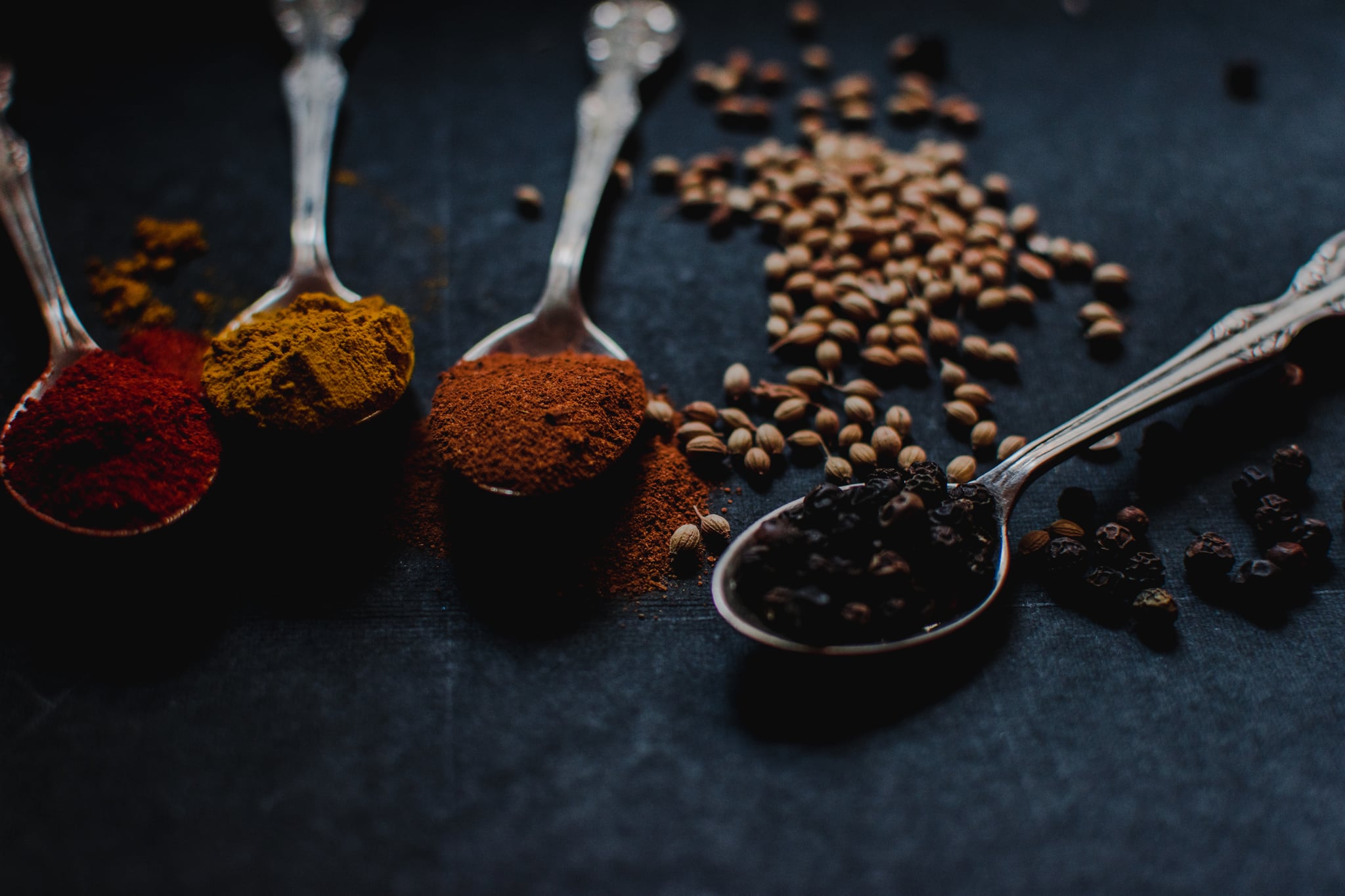 When I heard Julianne Hough swears by an unlikely food seasoning — turmeric — to brighten her smile, I had some doubts. As my pessimistic Greek yiayia used to say: "If it sounds too good to be true, it probably is." (A very inspiring adage, I know.)
To be honest, I really haven't trusted dental-related beauty DIYs since high school, when Pinterest told me to swipe toothpaste over my face as a pimple treatment. (Turns out, that's super effing bad for your skin.) I reached out to NYC-based cosmetic dentist Dr. Sivan Finkel on whether or not I should go gargle a kitchen spice.
His short answer? Dear God, no. "I haven't heard of anyone being successful with this approach," Dr. Finkel said. "Generally, DIY tooth-whitening methods such as turmeric, bicarbonate of soda, and charcoal are not very effective." What's more, Dr. Finkel said that such brightening methods are more abrasive than healthy. When you scrub, "the tooth itself is not getting whiter, it's just having the surface stains scraped away."
Another reason you shouldn't switch your white strips out for turmeric is because, unlike such over-the-counter brighteners, the spice doesn't contain hydrogen peroxide. So when you're shopping for oral hygiene products, always make sure your final purchase includes that ingredient.
"Generally, DIY tooth-whitening methods such as turmeric, bicarbonate of soda, and charcoal are not very effective."
In turmeric's defence, Dr. Finkel conceded there could be some reason for using it. "Turmeric is known to have anti-inflammatory and antioxidant properties. Presumably, that would be something beneficial to scrub onto your teeth and gums," he said. However, Dr. Finkel also noted that curcumin, the chemical compound found in turmeric, has a low bioavailability, which means our bodies don't love to absorb it.
Ride-or-die fans of Julianne might want to know that there is a toothpaste company called Vingt that sells a toothpaste made with "isolated, more concentrated curcumin" than the kitchen spice alone. Dr. Finkel said that treatment "could be promising," but again, that formula is much more potent than just slathering raw turmeric all over your teeth.
So save the turmeric for your stir-fries, because while it's not great on the smile-brightening front, adding some of the antioxidant to your recipes just might help you live longer. (Or at least treat your headaches better than aspirin will!)
Image Source: Unsplash / Pratiksha Mohanty