Should I Wash My Face After a Face Mask?
Should You Cleanse After a Face Mask? Here's the Answer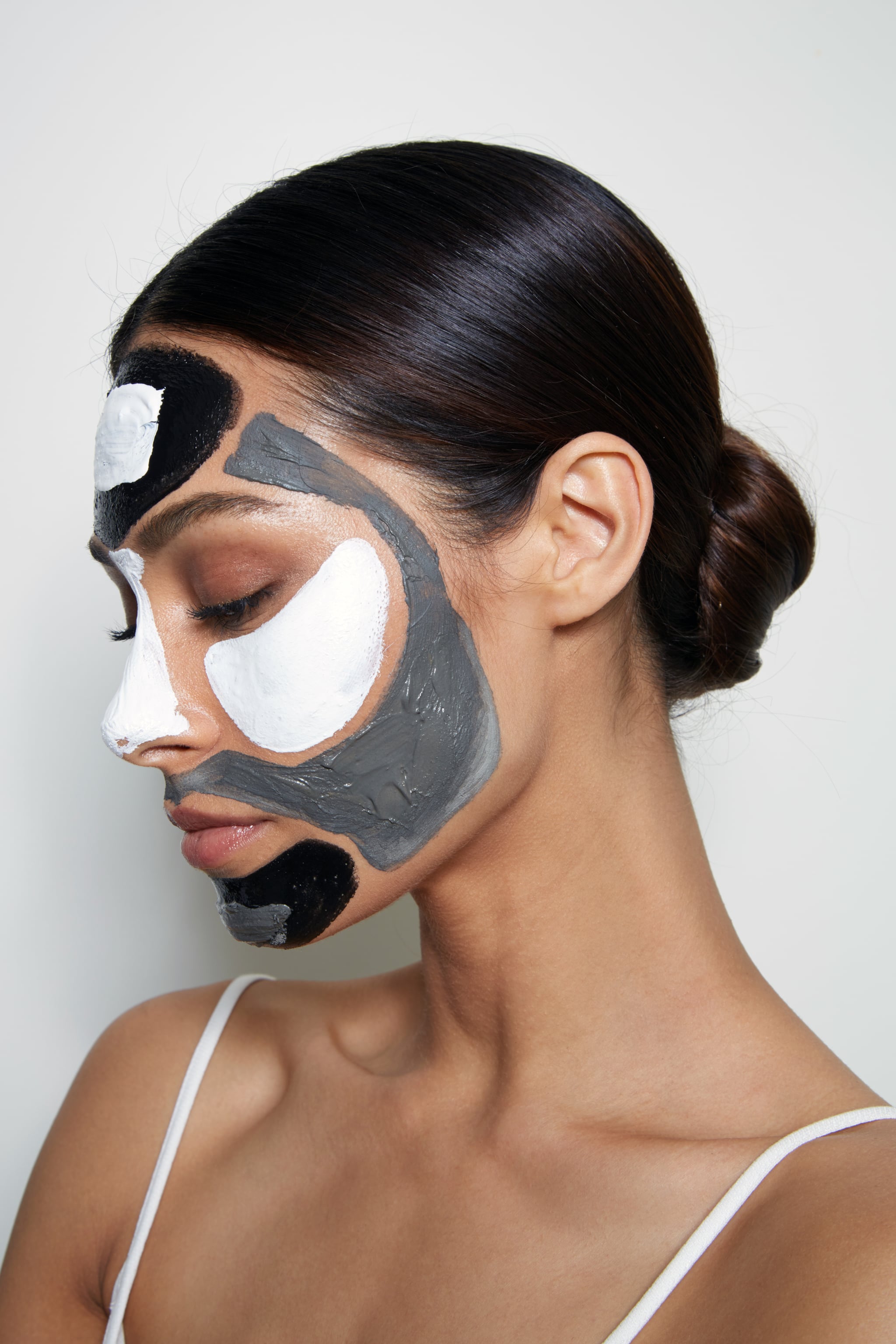 Face masks are an effective (and often luxurious) part of any skincare routine, but there can be confusion around exactly how to use them, whether it's a clay or a sheet mask. But fear not, we're here to answer one frequently asked question so you can get the most out of your mask. Should you clean your face after using a mask?
Clay Masks
Yes, clay masks do need to be washed off. They are a thick cream-like consistency when applied, but most are then left to dry, and washed off using a flannel or muslin cloth. You don't need to use a cleanser, though. Clay masks are designed to draw out impurities and grime from the skin and once washed off, they're best topped with a hydrating moisturiser to nourish the skin.
Sheet masks
Unlike clay masks the main purpose of sheet masks is to hydrate the skin. Sheet masks are soaked on a serum or essence that adds a big punch of moisture to the skin. You should apply to a clean, freshly-cleansed face, and once the mask has been left on for 15-20 minutes and removed, you simply rub the rest of the serum into the skin. There's no need to rinse, but for even more hydration you may want to finish with a night cream.
Mud mask
Though it may not dry hard, meaning it could be wiped off, a mud mask is similar to a clay mask in that it needs to be washed off completely after use. Mud masks give the skin much more hydration than clay masks, but should still be topped with a moisturiser.
Overnight masks
These should be washed off, but only in the morning. Overnight masks are perfect for those who have dehydrated, thirsty skin. This type of mask is designed to repair the skin while you sleep, leaving a nourished and supple feeling in the morning. Cleanse your face as you would normally each morning.
Eye mask
No, much like sheet masks, eye masks are full of serum goodness and do not need to be washed off. They can be used in the morning before makeup, in the evening, or even at the same time as a face mask.
Magnetic mask
Magnetic face masks are a fairly new thing, and spoiler alert: they're really cool! Magnetic masks do not need to be washed off with water as they should be completely removed using the magnet provided. The mask will leave moisture behind that is smoothed into the skin. They are also perfect for men with stubble; forget having to scrub clay off, you just magically lift away all the dirt and grime!