Shower Beauty Products
How Many Beauty Products Do You Have In Your Shower?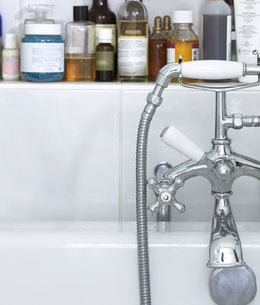 I have one of those suction cup product holders in my shower, and the other day, when I added a brand new shampoo and conditioner, it completely collapsed from the weight. It got thinking about just how many items I currently keep in my shower, and after I added up all of the various body washes, face soaps, exfoliators, shaving creams, shampoos, conditioners, hair masks and my razor, I counted 18 in total.
It also made me realize that many of the products are likely expired, so I did a bit of early spring cleaning! How many beauty products do you keep in your shower?