Sibling Beauty Styles
Do You and Your Sister Match Your Beauty Look?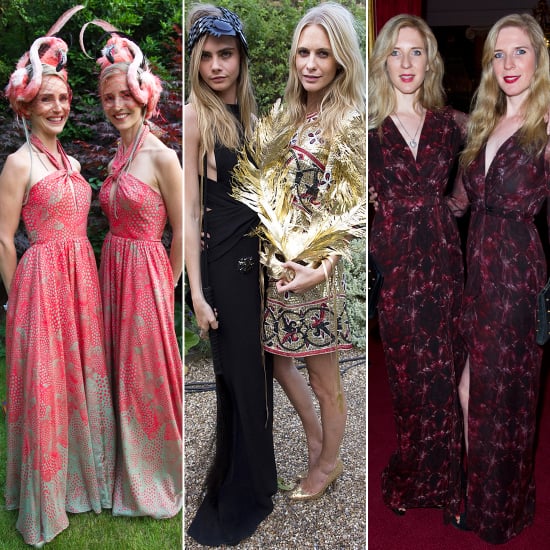 Last night at the Animal Ball hosted by the Elephant Family in Lancaster House in London, sisters Annette and Daniele Felder along with sisters Mary and Ruth Powys arrived with a complete head-to-toe matchy matchy style. Everything from their dresses to their shoes, hairstyles and makeup were exactly the same. On the other hand, Cara and Poppy Delevigne also attended, but didn't coordinate their beauty looks whatsoever. Whilst it can be fairly common for identical twins to have the same beauty style, it's not something I often see with other siblings where there is an age difference between them. Vote below to let me know if you have a sister, and if so, do you mimic each others beauty look?