Sienna Miller Reveals Hair Disasters and Favourite Products
Ketchup Coverup — Sienna Miller Dishes on Hair Disasters and Shares Favourite Products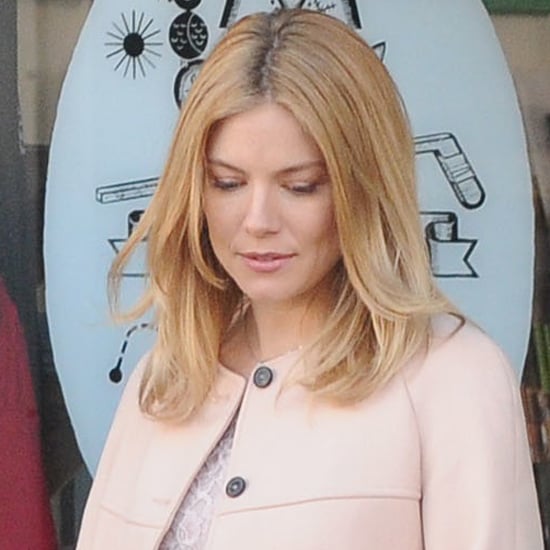 Sienna Miller has hair to envy, but it's not always been that way as the British actress revealed her hair disasters in various interviews this weekend. She told the Daily Telegraph that while her ideal style was Catherine McCormack's Braveheart windswept Highland hair, her own locks "went through several horrible stages". Sienna tried out cornrows (they didn't go with her braces), a Winona Ryder pixie cut (which resembled a helmet), and "experimented with rave colours" from pink with white streaks to green. She also told Marie Claire about home colouring:
"I once used henna to dye my hair brown for an audition, thinking I was being clever because it's all natural. Little did I know it was the worst thing I could've done as it coats the follicles so nothing else can penetrate and I ended up having to put ketchup on it for about a year to get rid of the green tinge."
These days, however, Sienna sticks to more traditional products to "put back the moisture". The mum-to-be, who holidayed in Italy this weekend, revealed she's recently discovered Philip Kingsley's Elasticizer Pre-Shampoo Treatment (£14.40). Sienna added that there's no need to spend a fortune, however, as she also thinks the affordable Aussie 3 Minute Miracle (£4.99) is great. Have you ever used strange remedies like Sienna to fix hair nightmares?