Skin Care 101: Face Masques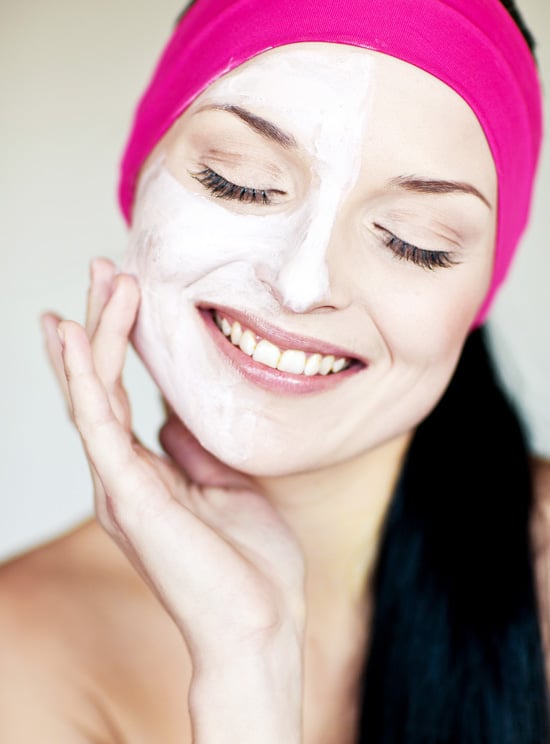 Masques are treatments you can add to your skin care routine as a weekly boost, but knowing which ones are right for your skin will yield the best results. From soaking up excess oils to delivering antioxidant protection and smoothing out a rough complexion, there's a formula out there to improve your skin. Get ready to pamper and learn what to look for to treat your complexion woes when you keep reading.
Why You Need It: Having a regular skin care regimen is great, but adding a facial masque into the mix once a week or so can take you from just OK skin to amazing skin. Finding the time (and money) for professional facial treatments on a regular basis is rough, but masques help to give your complexion that added maintenance with at-home ease. Plus, getting some time to relax and pamper is an added bonus. Here's what to look for to treat your specific skin concerns.
For Oily Skin: Excess sebum production leaves you with a shiny complexion that's prone to breakouts. Looking for clay masques will help to not only absorb oils, but it will also help detoxify clogged pores and prevent a future pimple. These types of masks can also be formulated with sulfur, tea tree oil, and witch hazel, which provide antibacterial and anti-inflammatory benefits. You can also try products with alpha hydroxy acids, which slough away dead skin cells that can block oil-producing pores and lead to breakouts. Look for glycolic and lactic acids on the label.
For Dark Spots: Between regular exfoliation and spot treatments, if you're dark spots aren't fading as fast as you'd like, you can treat uneven skin with plenty of brightening masks on the market. Sheet masks are a growing trend that are loaded with ingredients to fight hyperpigmentation. Things like vitamin C, licorice extract, and kojic acid combat the overproduction of melanin, which leads to dark spots.
For Dry Skin: Dry, flaky skin can never get enough moisture, which makes nourishing masques an ideal way to bring back much need hydration. There are plenty of tubes filled with creamy masques and even gel textures made to instantly quench and plump dehydrated skin. There are plenty of nourishing ingredients to look out for, but rich oils, algae, hyaluronic acid, and even ceramides are all key things to look for. Sheet masques are also a hydrating option to consider, too.
For Antiaging: Exfoliating masques with glycolic acid, dark spot treatments, and plumping masks all work to help ward off signs of aging, but if you want something to seriously turn back the clock, look for retinol on the label. It works alongside the other hydrating and antioxidant ingredients to really reverse the signs of aging.
For Sensitive Skin: It's easy to avoid skin care products when you have red, irritated skin, but a calming masque can actually help you find relief. Aloe, turmeric, and oatmeal are all ingredients that can relieve inflammation and soothe your skin into submission. Going with a fragrance-free option would be your best bet.