Skincare Products Tailored to Your Genes From Greece 2010-04-02 04:00:23
Beauty Byte: Skincare Tailored to Your Genes?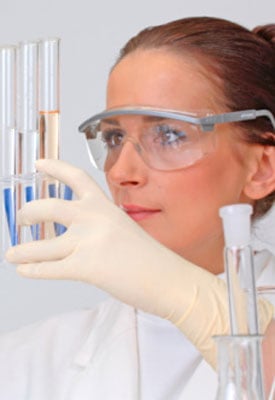 Bespoke Beauty is emerging as a major trend this year, but it seems like the concept is being taken to a new level in some places!
Greek beauty company Skin Mood have actually started offering skincare products tailor made to each person's individual genetics. The company uses special "In-Vivo" machinery to track molecular skin biology, creating personalised cosmetics to match. Using this system they say they are able to able to target any number of specific complaints from loose skin, to acne, skin spots and wrinkles.
Skin Mood only has one store in Athens at the moment, but already its a hit in native Greece where style bibles from Vogue to Harpers Bazaar have picked it up. The prices aren't bad, either, running from £44 for a consultation to £170 for a 50ml pot of personalised cream!
I haven't tried the service yet, but they've certainly an interesting concept. Over here luxury beauty brand Anne Semonin is launching in Liberty soon offering bespoke skincare using natural oils for individual skin types.
It does make sense. After all, everyone's skin is different, so why not have a cream that fits. Would you pay extra for a tailor made skincare?