Solange Hives Selfie
Solange Posted a Photo Showing Her Skincare Issues — and Her Reaction Is Hilarious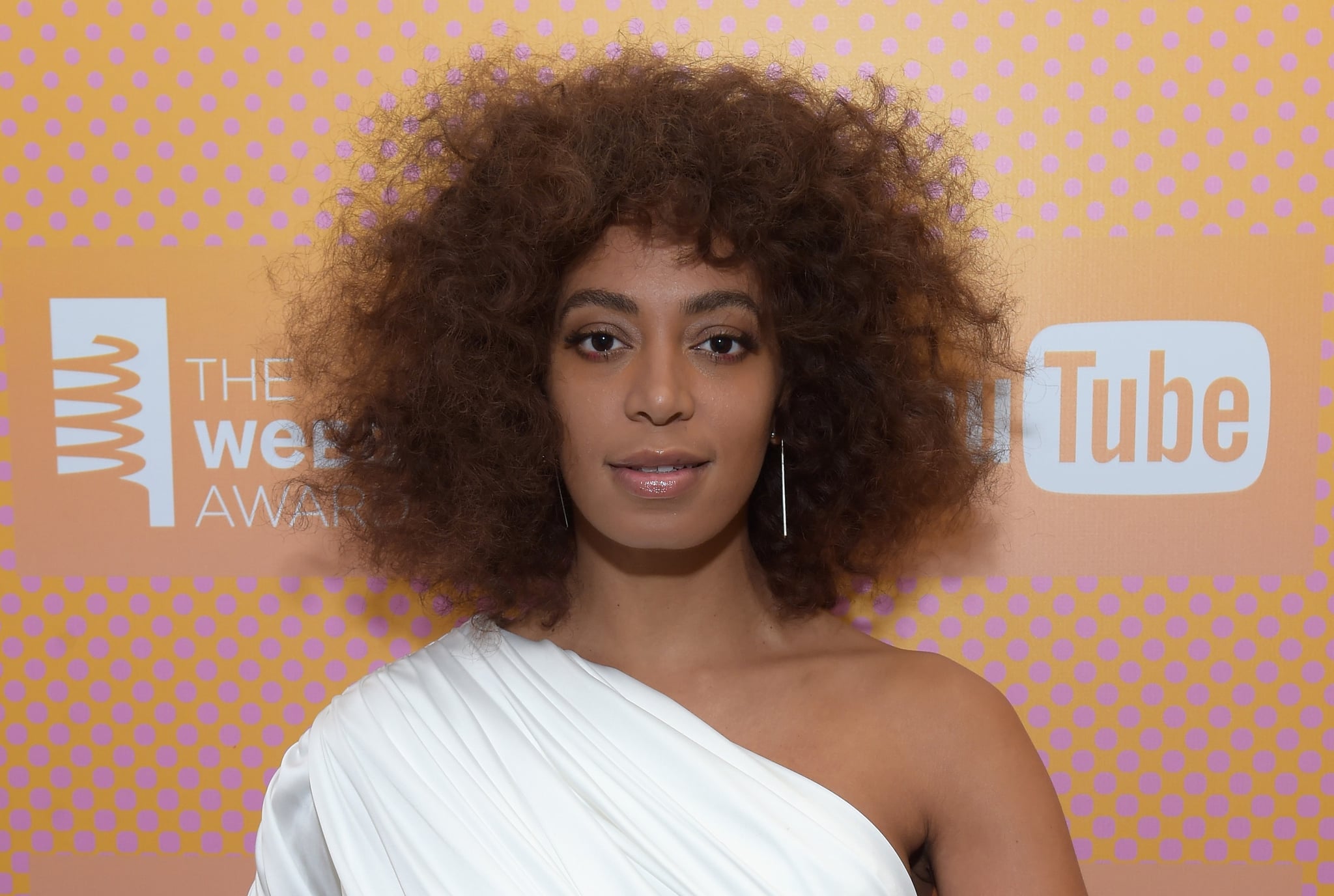 Image Source: Jason Kempin/Getty Images
The last thing we'd ever want while suffering from an allergic reaction is to have a closeup picture taken. That happened to Solange, and instead of hiding it, she shared the moment in a wonderfully candid Instagram post. The photo shows the singer breaking out in hives — and it was (probably) taken on her wedding day.
You may recall that when Solange married Alan Ferguson in November 2014, she wore a flawless white Stéphane Rolland dress and cape (a look that is still copied three years later!). The bride later told Entertainment Tonight that she suffered a reaction to the New Orleans wedding's shellfish dinner and had to be escorted back to her hotel by Beyoncé. Luckily, a shower and some Benadryl "saved the day."
"My favourite (and most true to myself) selfie 🌹🌹🌹 lol," she captioned her Instagram photo. We're not sure if it was a throwback (it was posted on a Thursday), or if it captured another unfortunate moment, but either way, Solange's fans were feeling it. One person commented what we were pretty much all thinking: "And she still looks dope."
But, really, who hasn't been Solange? Sometimes your skin acts up on the worst possible days. Let's all take a cue from Solange's sense of humour and brush it off. (We'll also go buy some Benadryl in bulk, just in case).
PS: can we talk about that bold lip shade? Need it right now.
Image Source: Getty / Ron Galella