Squiggle Trend London Fashion Week
The Squiggle Trend Just Made Its Way to London Fashion Week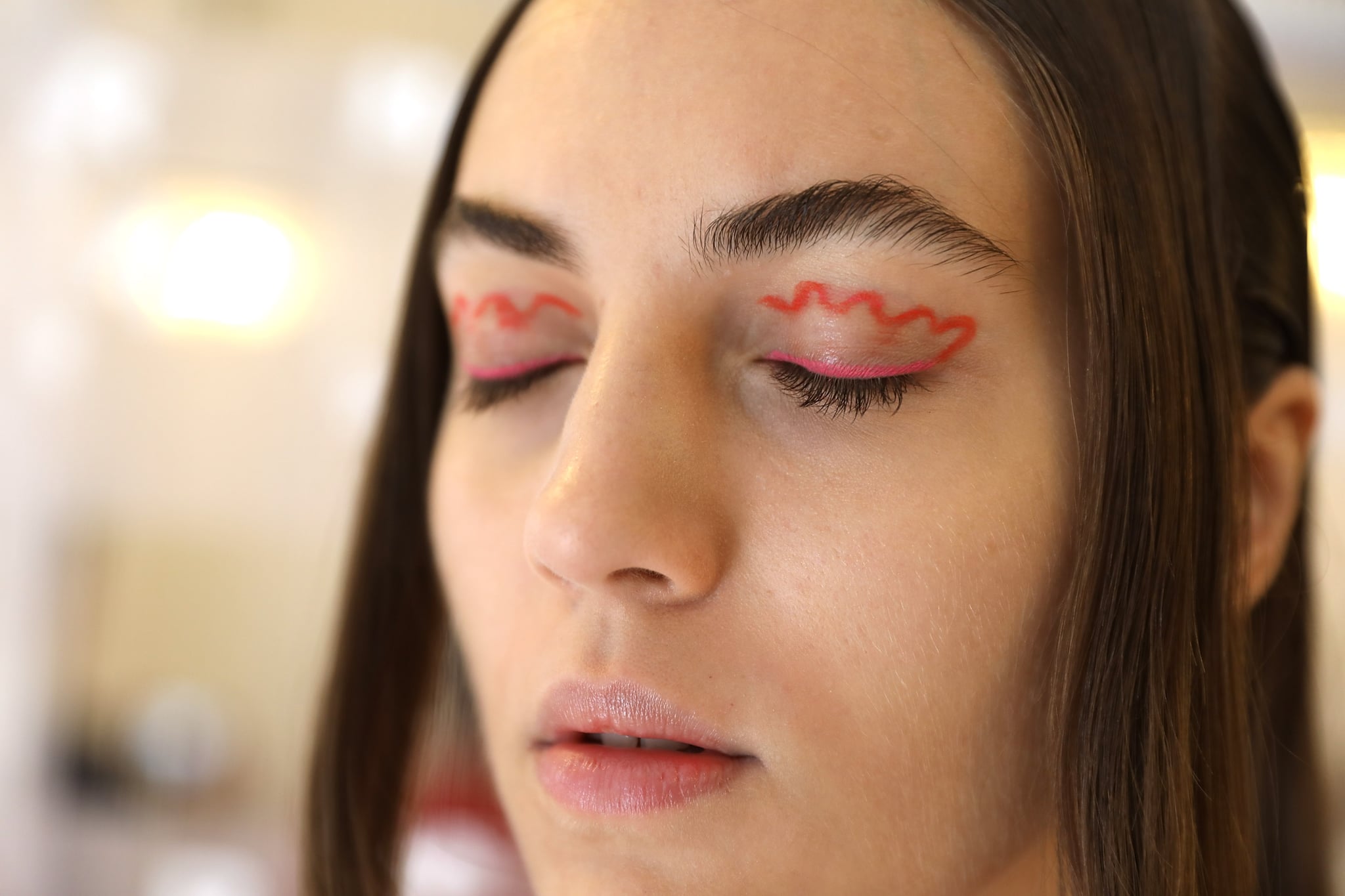 The squiggle trend isn't just for experimental bloggers and makeup artists; it just made its way to London Fashion Week. Forget the brows, it was all about the squiggle liner at the Xiao Li presentation on Friday.
Xiao Li is known for using bright colours with different shapes and textures, so the squiggle liner was an obvious choice. Makeup artist Kim Brown created vibrant orange squiggles across the eyelids and an equally bright pink liner across the top lashes. When open, the squiggle turns into a pretty wave design across the hood of the eye. The rest of the face is left makeup-free, with fresh glowing skin courtesy of Sukin skin care. Keeping the lips bare made sure the squiggle took centre stage.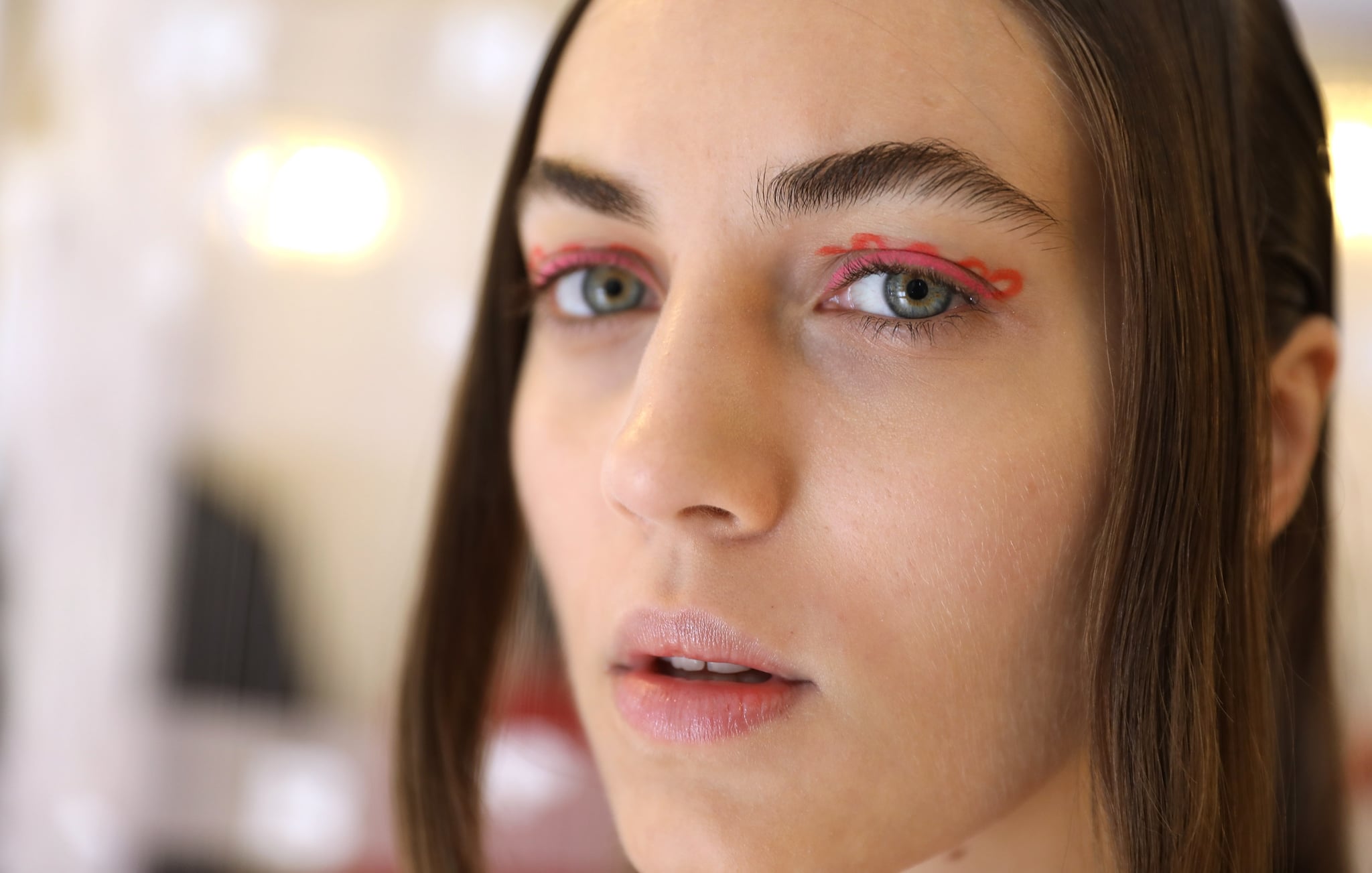 Something tells us this isn't the only time we'll see an Instagram trend make its way to the runway this season!