Starskin Auto-Patting Makeup Applicator
This Automatic Beauty Blender Promises to Mimic Expert Airbrushing
As POPSUGAR editors, we independently select and write about stuff we love and think you'll like too. POPSUGAR has affiliate and advertising partnerships so we get revenue from sharing this content and from your purchase.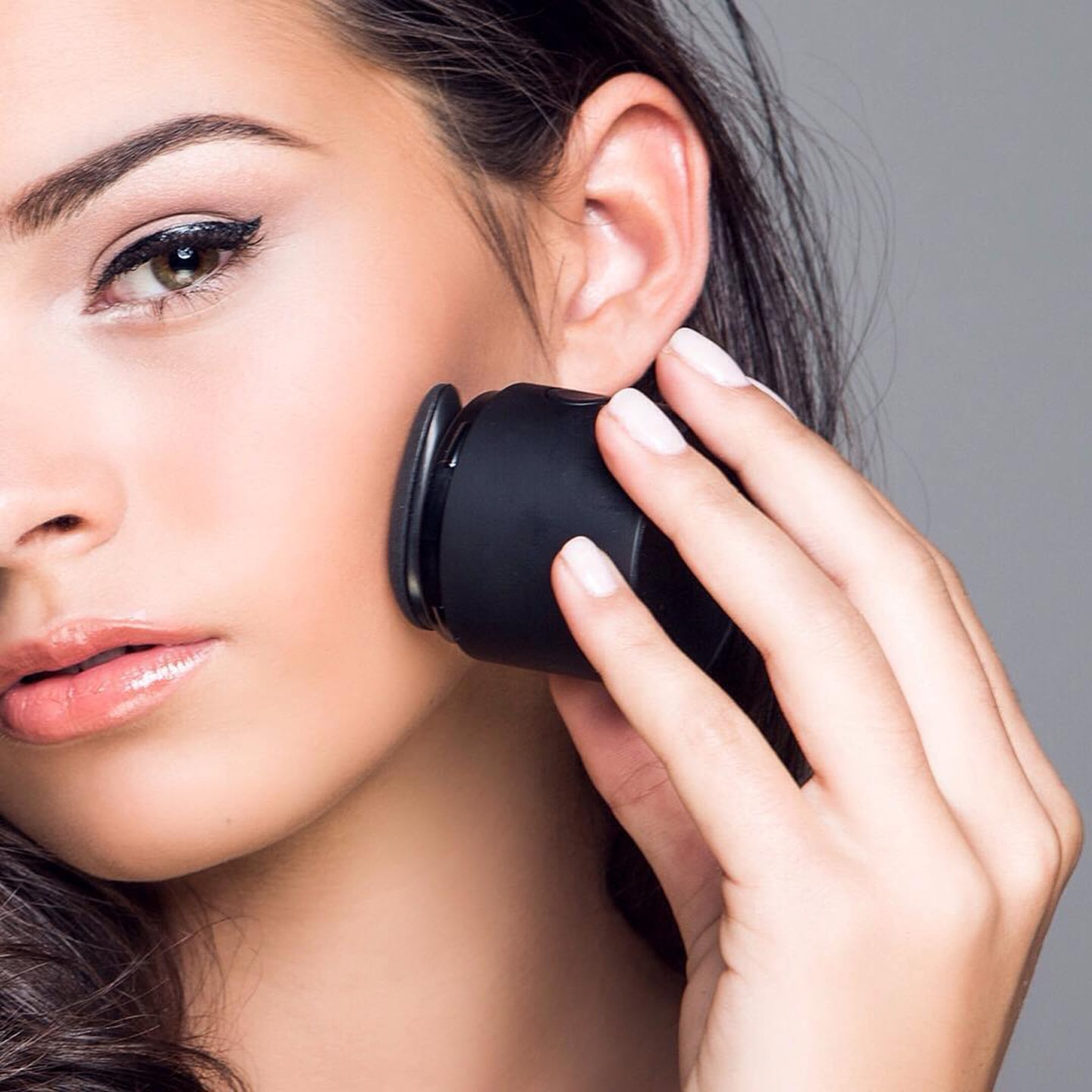 Beauty applicators have been dominating the industry recently, and the quest to find the most innovative ways of applying makeup isn't over yet. We've seen it all from creative inventions to downright weird ones: silisponges, bra inserts, the evie blender, tampons, an egg (yep, you heard that right), the Kabuki Sponge, and, most recently, the Enavee blender. Now we present to you the Starskin Artist FX auto-patting beauty applicator.
The Starskin beauty applicator mimics the motion of a makeup artist's hand, patting the product into the skin and promising the airbrushed look you can usually only achieve from a professional. The device is chargeable and comes with a smart USB charging dock. Three interchangeable applicators — rubycell, silicone, and ceramic — are attached to a hand-held device that pats at a speed of 4,800 pats per minute. The rubycell is the sponge you would use most it as it resembles a beauty blender; this is best used for liquid foundation, powder, and BB/CC creams. The silicone sponge is best for compact cream foundations and liquid blush, however, I did find that this sponge worked well to apply foundation so it's best to play around and see what works for your skin type. And finally, the ceramic surface is used to massage serums and infuse other skin care products into the skin for maximum absorption. I like to use it over the top of my sheet mask (Starskin has plenty to choose from) to give an at-home facial massage.
So what is the applicator actually like to use? The first thing I noticed was how powerful it is! After using it for five minutes my whole face had a vibrating sensation lasting about 10 minutes. You know that feeling in your legs after being on a treadmill? Yeah that, but on your face. The power of the application means it may not be a great option for those with sensitive skin, as the last thing you want is to break out if your skin doesn't respond well to it.
The applicator is expensive at £80, so it isn't something the average makeup wearer would use every day. However, if you are a makeup artist or beauty junkie always looking for the next new thing on the beauty scene to add to your kit, this is probably something you'd enjoy playing around with. It takes a lot of getting used to, especially if you aren't used to doing Instagram-worthy makeup daily. I wouldn't say it makes makeup application quicker to a makeup novice. Having said that, after getting the hang of it, the finish is quite flawless and I'd say it gives the desired finish Starskin promise. If you're looking to take your makeup to the next level, this is certainly a new way to achieve the perfect airbrushed finish.
The Starskin Artist FX Auto-Patting Makeup Applicator is available to buy now from Harvey Nichols and Feel Unique.