Starskin Exfoliating Foot Mask
You Need to Try This Japanese-Inspired Foot Exfoliating Product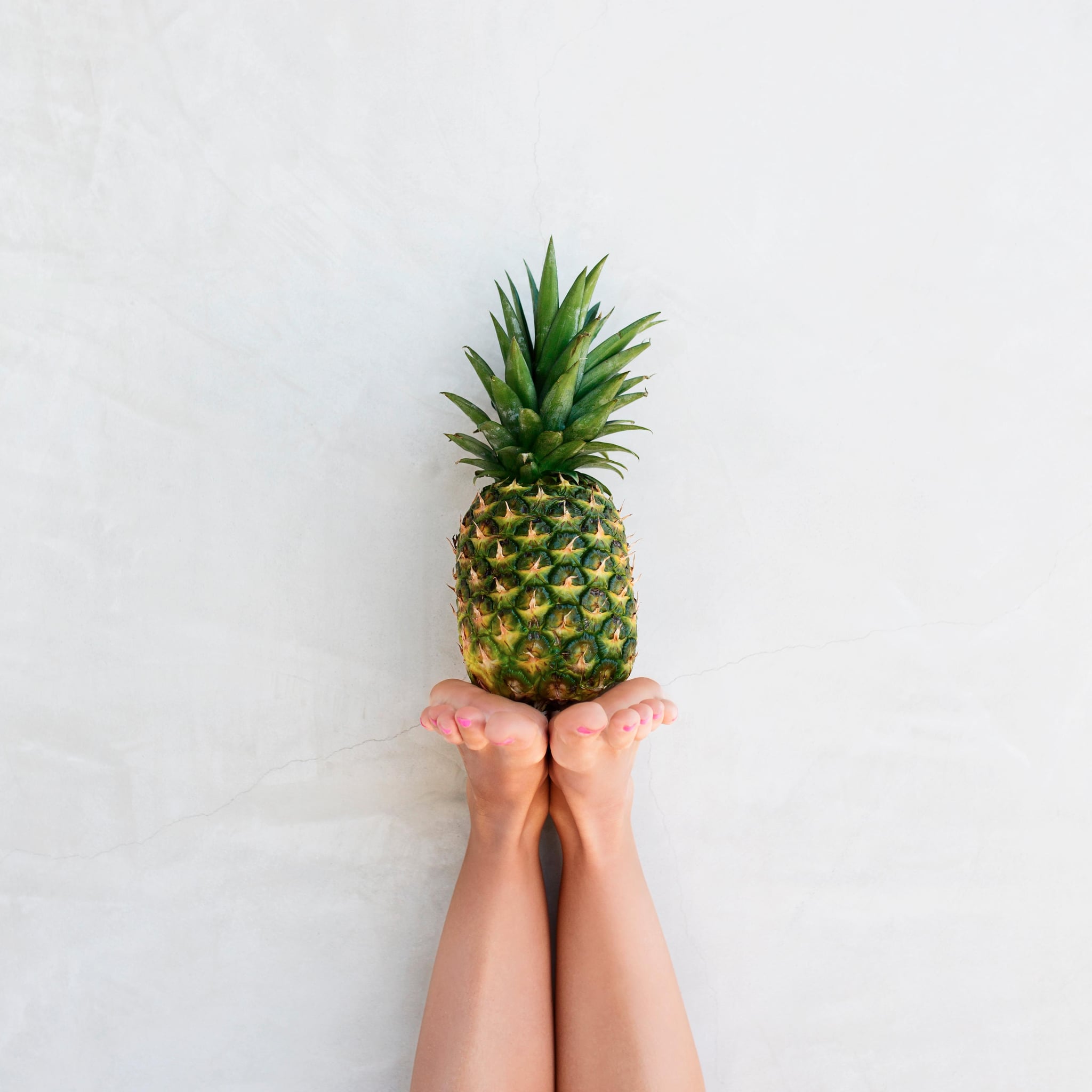 You may have seen videos circulating the internet of people trying exfoliating foot masks that peel off more dead skin from your feet than you knew was possible. Sounds gross? Well it kind of is! But with Summer looming, wouldn't you rather be rid of that dry skin, than have it peep out of your new sandals?
Most of these foot masks come from Korea, Japan, or China, and the English instructions are limited (some even come in completely plain packaging). But if you're frightened of trying a foot mask because you can't read the directions, don't give up on the idea altogether. Starskin's Magic Hour foot-exfoliating mask socks are easy to find online, cheap, and have instructions in English. The product is a two-layer foot mask sock that both gently exfoliates and nourishes the feet. It contains 35 botanical ingredients, plus lactic acid, which is the magic ingredient to help gently loosen the layers of dead, hard skin from the feet. To begin your journey to silky smooth feet, slip on the socks and let your feet soak for 60-90 minutes whilst watching your latest Netflix fave, then wash off all the excess. For the next 7-10 days, socks are strongly encouraged as you'll watch the magic unfold. The dead skin will peel away over the next week to reveal your newborn baby feet.
You can buy a Starskin Magic Hour foot mask now from ASOS for £8.50!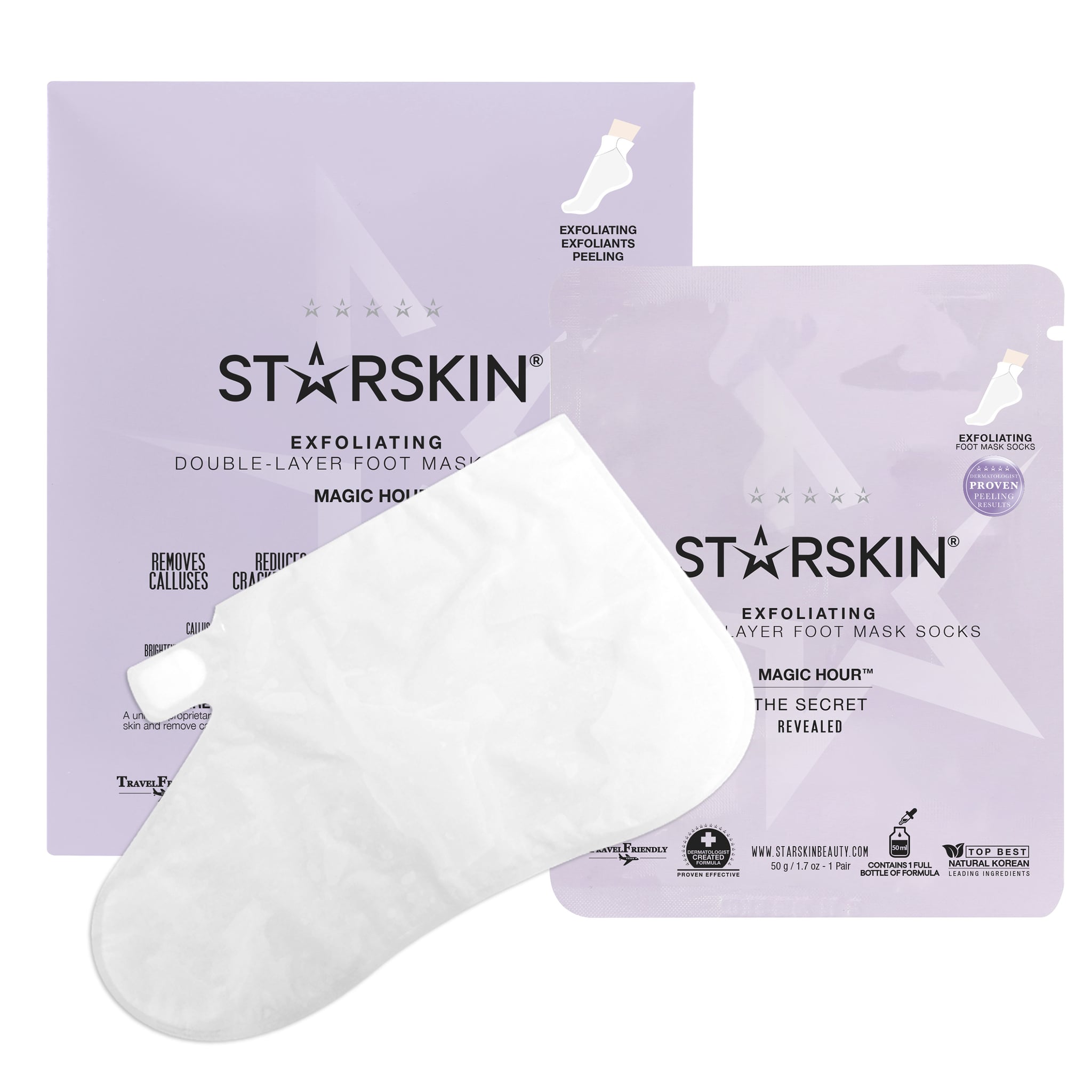 Image Source: POPSUGAR Photography / Sheila Gim