Steenberg Spa and Wine-based Theravine Beauty Products for At Home Spa
Little Black Book: Wining and Reclining at Steenberg Spa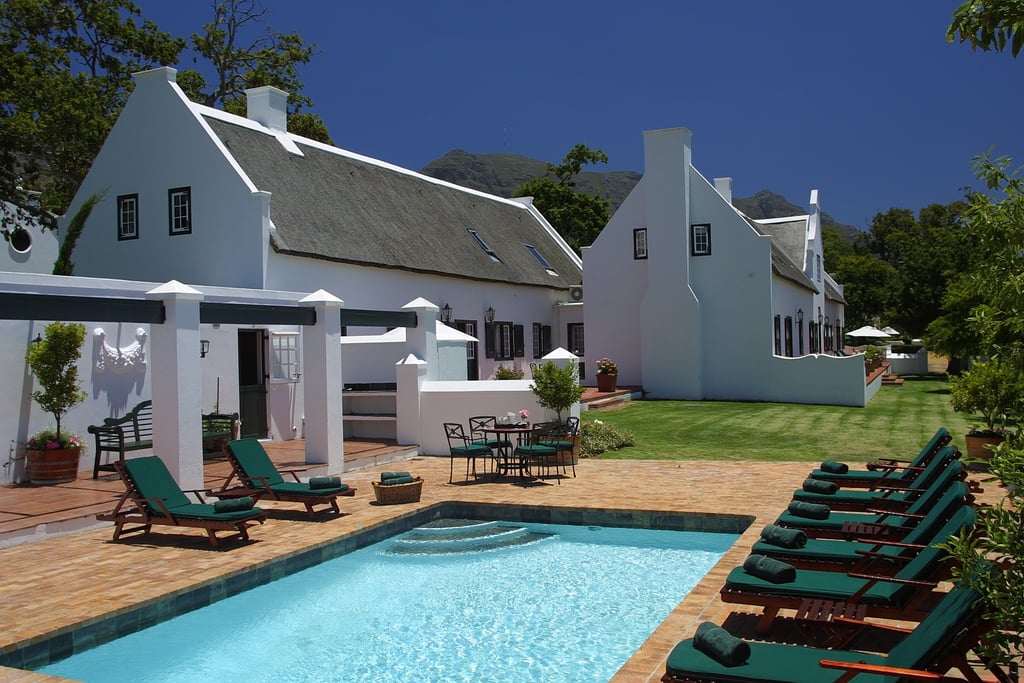 I keep being asked for more spa recommendations, so my first would have to be the gorgeous spa at the Steenberg; the oldest farm in the Cape, Constantia Valley – in Cape Town, South Africa.
If you're not the virtuous type, but need some well-deserved pampering and re-balancing, then this one's for you. I love the wine-based treatments, such as the famous Theravine Grape Seed Body Exfoliation, the Wine Barrel Hot Spa bath, the special Hot Stone Therapy massage and the rejuventating hair and scalp treatments.
If, like me, an exotic spa trip is more of a twice-yearly treat than a regular occurrence, you'll be pleased to note that the Steenberg has recently launched some fantastic products to re-create that luxury spa feeling – from the convenient (if not exactly glamorous) location of your bathroom. Just read more
The Steenberg Spa's Theravine products include Sauvignon Blanc Shampoo, Chardonnay Conditioner and Merlot Bath & Shower Gel, to provide a head-to-toe pampering experience. They're the perfect accompaniment to that sneaky glass of wine in the bath, after a long, tough day.
The Chardonnay conditioner and Sauvignon Blanc shampoo, include rosemary, marjoram and grapeseed oil, for a natural spa-like feeling. The shampoo is really gentle, and ideal if you need to wash your hair every day. The conditioner didn't really cut it on my dry hair, but was great on normal-to-oily hair types, and again, worked well as an everyday conditioner.
Fear not, you certainly won't end up smelling of booze – despite having a strange repulsion towards white wine, I adored the smell of these products.
It's nice to be able to indulge in some vino, without any of the guilt about hangover-skin. Cheers!