Stella McCartney Wins Lawsuit, Stella McCartney Nude, Ali Hewson Nude
Stella McCartney Wins Court Battle vs Ali Hewson's Nude Brand
A couple of weeks ago, we heard that Stella McCartney and Bono's better half Ali Hewson were having a legal feud over the word 'nude' in their beauty products. It has been revealed today that the emergent injunction has been denied and therefore Stella can go on to launch her fragrance StellaNude as planned. For the time being (a full trial may ensue next year unless the two can settle), she officially owns the trademark on the word 'nude' in Europe.
Hewson's company, Nude Brands Limited has a trademark on the word NUDE (in capital letters) and wanted the courts to stop McCartney from releasing her perfume because she felt it was a direct infringement, and the similarity of names could potentially confuse customers.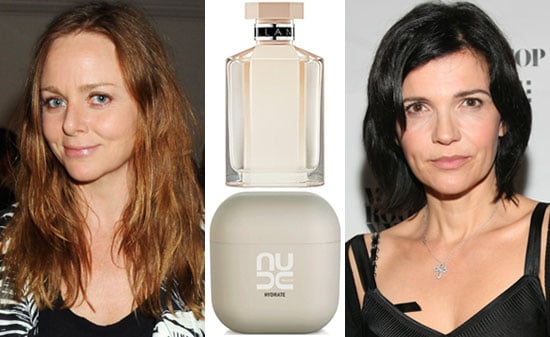 However, the judge, Mr. Justice Floyd, ultimately decided that,
"The balance of injustice in this case requires me to refuse the injunction. It seems to me that, in this particular case, the likely damage to Stella McCartney Ltd. and L'Oréal if an injunction is wrongly granted outweighs the damage to Nude Brands Ltd. if it is refused. Whilst Nude may ultimately prevail at the trial, it seems to me that an injunction and damages at that stage, though far from perfect remedies, are more likely to be able to restore them to their rightful position than an award of damages under the cross undertaking to Stella McCartney Ltd."