Stop Suffering From Sunburned Acne With These Easy Tips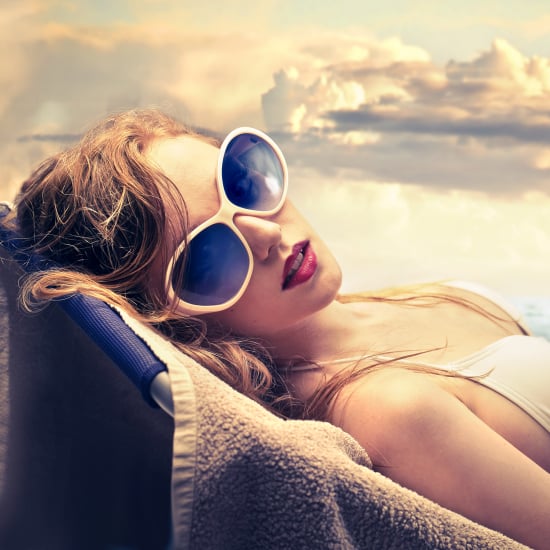 Ever notice how acne seems to clear up after a day of sunbathing? Although your pimples may have disappeared, you're actually putting your skin at greater risk from sun damage if you skip protection. But sometimes sunscreen causes an even worse breakout in the end. Sigh.
"While many acne patients seek the sun hoping to 'dry out' their skin, what they normally end up with is sunburned acne," explains Dr. Ava Shamban, board certified dermatologist and author of Heal Your Skin. Find out how to choose the right sun cream, all while keeping your skin clear, when you read more.
P. acnes, a bacteria responsible for causing breakouts, can't stand up to the heat of the sun. This is why acne appears to diminish after extended periods of time outside, yet there are more negative effects from the sun than this one advantage. For example, some acne treatments, like benzoyl peroxide and glycolic acid, make your skin more sensitive to sun damage. In addition, hotter temperatures can lead to more perspiration. "Excessive sweating can lead to clogged pores," Dr. Shamban said. "And wiping your face frequently can make the situation worse."
On top of all this, skin still needs defense against UV rays, else you'll end up with sunburned acne (or worse). To prevent your sunscreen from exacerbating your breakouts, though, follow Dr. Shamban's checklist. Your sun cream should be . . .
Broad spectrum.
Noncomedogenic.
At a SPF level of 30 or above.
Free of perfume, dye, oil, and alcohol.
Free of titanium dioxide. "Titanium dioxide can cause breakouts in some folks, especially those who also react negatively to mineral makeup," she explains. To be safe, go with a zinc oxide formulation instead.