Straight Guys Who Wear Makeup
Would You Date a Guy That Wears Makeup?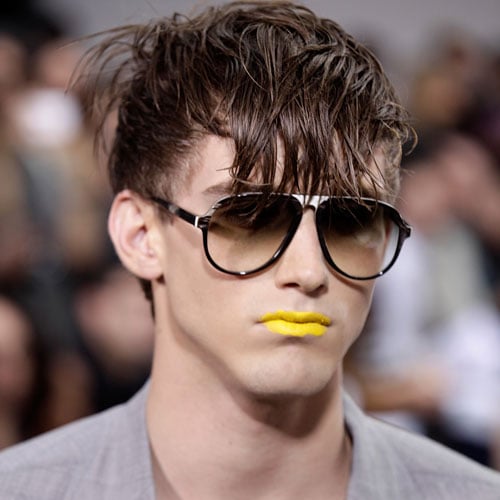 Although this photo was taken at the Ehud Menswear Spring/Summer 2012 show in Paris, the images of a man wearing bright yellow lipstick still give me pause. I've definitely given Mr. BellaSugarUK concealer and tinted spot cream from time to time, but never has he popped out gloss, mascara, or anything as dramatic as bronzer from his dopp kit. I think a little bit of cover-up on a guy is totally cool, but beyond that, I'm not sure if I'd want him rummaging through my beauty drawer on a regular basis. Would you date a guy who dons makeup?