Stranger Things Mock Palette From Reddit
Someone Make This Stranger Things Shadow Palette a Reality, Please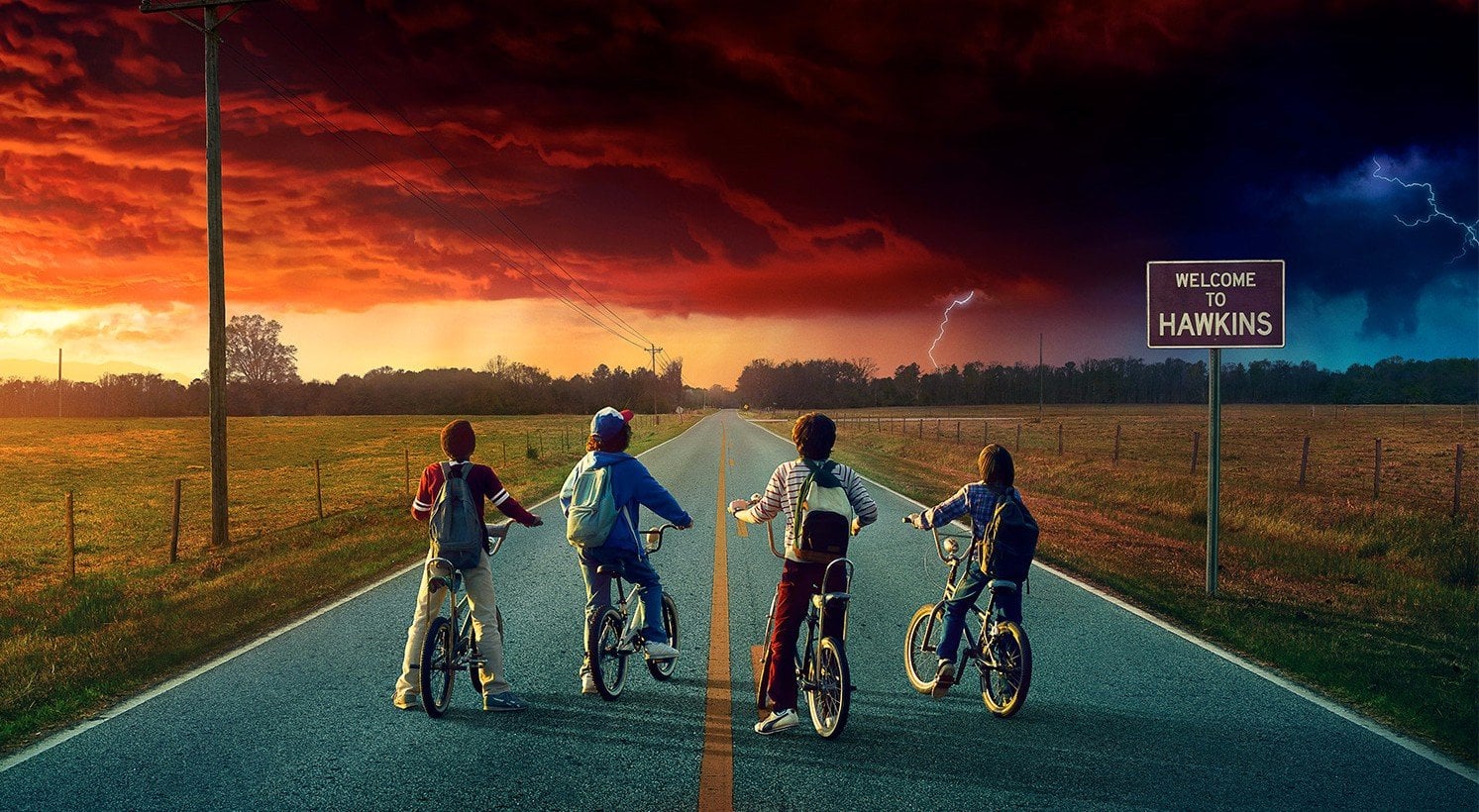 Considering Stranger Things is a spooky, retro thriller about small-town kids encountering monsters, you'd think it'd be the last show to serve as beauty inspiration. It's not "pretty" per se, but it is insanely popular. Makeup artists on Instagram have already been paying homage to the series with lip art and eye looks. Now, one fan on Reddit has taken the next step and created a Stranger Things palette.
For a mock-up, it's insanely good. The dark-toned colours with splashes of brights capture the show's aesthetic perfectly. Plus, the names are genius. There's "MadMax," an orange hue to match the redheaded character it's named after; "Dart," a metallic green the hue of Dustin's mysterious pet; and "Eleven," a dark blood red inspired by her nosebleeds.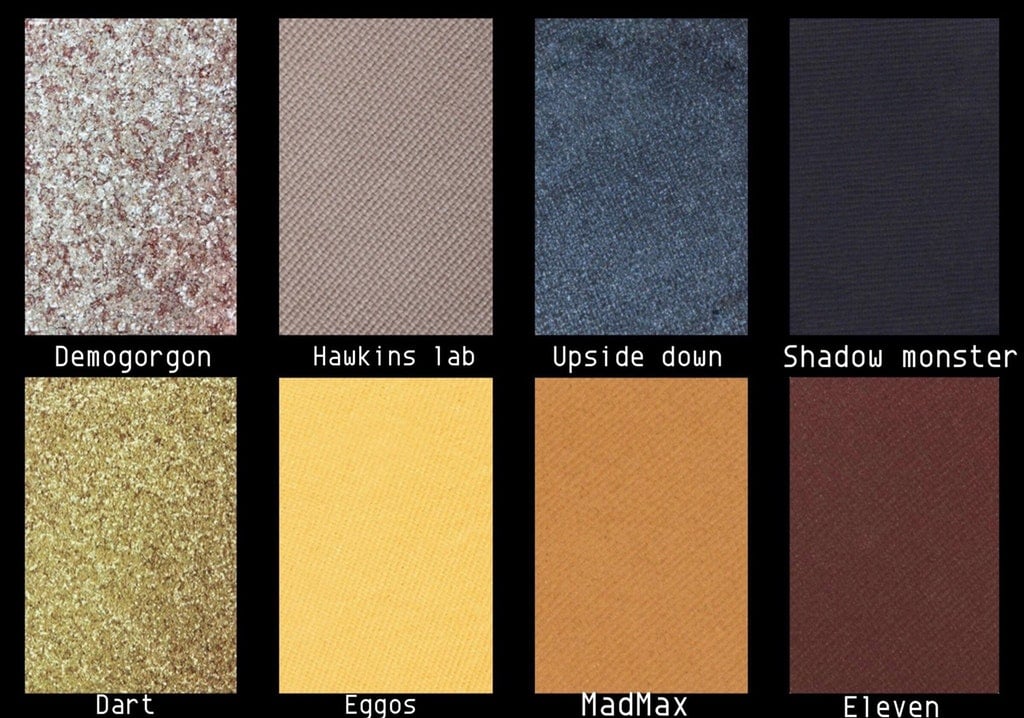 Image Source: Reddit user hmemoo
The best part is the hues are actually taken from existing shadows: "Demogorgon" is "Glass Bull" from ColourPop. "Hawkins Lab" is "Bed Rock" from Makeup Geek. "Upside Down" is "Nautica" from Makeup Geek. "Shadow Monster" is "Let's Do It" from ColourPop. "Dart" is "Tea Garden" from ColourPop. "Eggos" is "Tiki" from ColourPop. "Mad Max" is "Earlybird" from Makeup Geek. "Eleven" is "Bitten" from Makeup Geek.
One generous Reddit user, samshine, did the maths and calculated that if you buy all the individual colours (which go for £4 to £5 each), it would come out to £42 to £46. So, if you have a magnetic palette, you can actually build this Stranger Things makeup set yourself!
The rest of us will just keep our fingers crossed for an actual palette to come soon — hopefully sooner than it took for Eleven and Mike to reunite.