Stylophane Reveal Beauty Social Networking Winners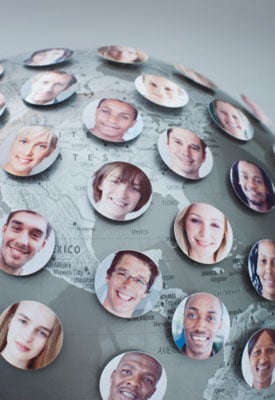 Social networking has taken over the beauty and fashion world. If it's not an ad campaign video being posted on Twitter, it's a beauty chit chat forum on Facebook.
This month social networking consultancy Stylophane introduced a new beauty index listing the top rated brands on Facebook, and the results are quite revealing. Apparently MAC boasts a whopping 575,000 followers! Meanwhile, Aveda tops the haircare list with 59,000 followers. Other high rankers include Burt's Bees, Benefit and Clinique, each with over 60,000 fans.
Social networking is an interesting phenomenon. Some brands have been slow to take it up, while others like Bobbi Brown, Space NK and Stila have been all over it! Bobbi Brown has 24,000 Facebook fans and features regular posts from Bobbi herself along with photos of events she's attending. Consumers on Space NK can ask questions about any of the company's brands and have an expert answer them the same day.
There's no doubt that it's a great way to keep updated about your favorite brands. For the beauty companies, it also offers a way to talk directly with their consumer and find out more about what they want. I can see that for some it may seem too much like a fad though. What do you think – Are you a fan of beauty social networking?