Summer 2008 Catwalk Beauty Trend Orange Makeup MAC M'Orange Lipstick Beauty Tips From Vogue Makeup Artist Becca Harrison
Trend Alert: Going Orange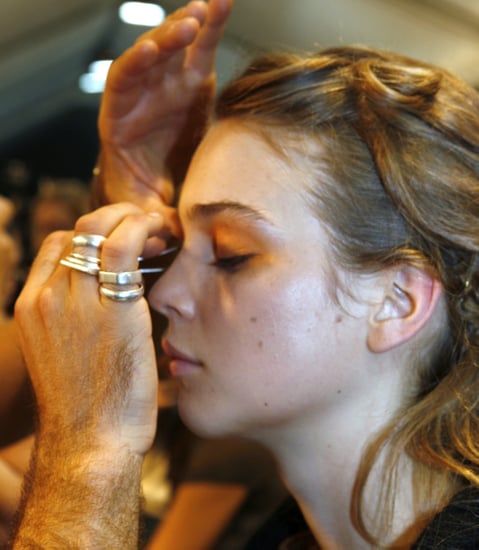 There's no getting away from the fact that orange is this season's hottest makeup shade. It's also the quickest, and quirkiest, way to inject some colour into your Summer beauty routine.
The orange trend all started with MAC's now cult lipstick, in Morange, (£11), Summer's most covetable shade. MAC's head of artistry told Grazia, that "Orange is the perfect antidote to the vampiness of last season, but still has enough to pack a punch."
I spoke with make-up artist Becca Harrison, who creates beautifully wearable versions of catwalk beauty trends, for Vogue, The Guardian, The Independent and Elle, amongst others.
She admits that, "The very thought of orange makeup can send even the most glamorous girl running in the opposite direction" but advises that with the right products "it can be a truly versatile colour with a variety of tones, to suit all shades of skin."
It's best to just wear one orange product, and team it with neutral beiges and tawny brown shades, or pale gold at the most.
To find out about Becca's top tips and expert beauty picks for working this summer's beauty phenomenon, just read more.