Summer 2008 Celebrity Hair Expert and Trichologist Philip Kingsley Advice and Tips Shiny Healthy Sexy Hair on Holiday. Swimcap
Shine on: Philip Kingsley's Expert Advice for Shiny Summer Hair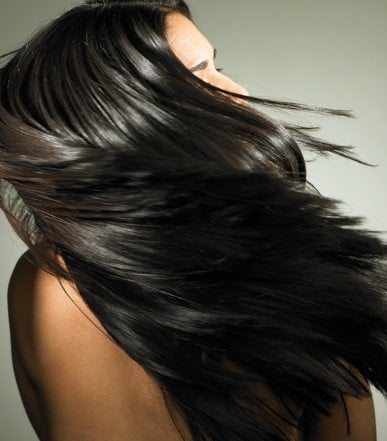 While matte may be back, as far as the catwalk is concerned – most of us want healthy, shiny hair with lots of bounce and vitality.
Blondes always have more fun in the summer, as the sun highlights and reflects their hair making it stand out and look extra desirable. If you're brunette or red head however, it's best to play up the shine, for sexy, healthy looking locks.
I spoke with leading hair expert and trichologist Philip Kingsley about the best ways to protect your hair in the sun, to maximise shine.
Just read more for his expert tips:
Summer is the time to use an intensive moisturising and conditioning product regularly. The multi-award winning Philip Kingsley Elasticizer, (£2.95 for 20ml), is excellent for this.
Follow the old adage, prevention is better that cure. So aim to go on holiday with your hair in the best possible condition. For this you need to use a deep remoisturising pre-shampoo conditioner, (like Elasticizer) in the run up to your trip. Apply it twice a week for 2-3 weeks before going on holiday, and through-out the summer.
Sun breaks down the protein structure of the hair (disulphide bonds), and also draws moisture from the hair cells. The combination of these roughen the hair's cuticle (outer layer) and gives the impression of drier, coarser hair. Always use a hair product with UV protection to avoid this and increase shine.
The chlorine and chemicals in pools will damage your hair, making it look coarse and unhealthy. Use my Swimcap, (£16) when swimming to eliminate chlorine and chemical absorption.
The best protection for hair is to cover-up with a head scarf or hat, when in the midday sun. Then treat your hair to a deep-condition, post-beach, for a light-reflecting effect.