Tatcha Luminous Dewy Skin Mask
Tatcha Combined 2 of Its Most Popular Products Into 1 Sheet Mask
As POPSUGAR editors, we independently select and write about stuff we love and think you'll like too. If you buy a product we have recommended, we may receive affiliate commission, which in turn supports our work.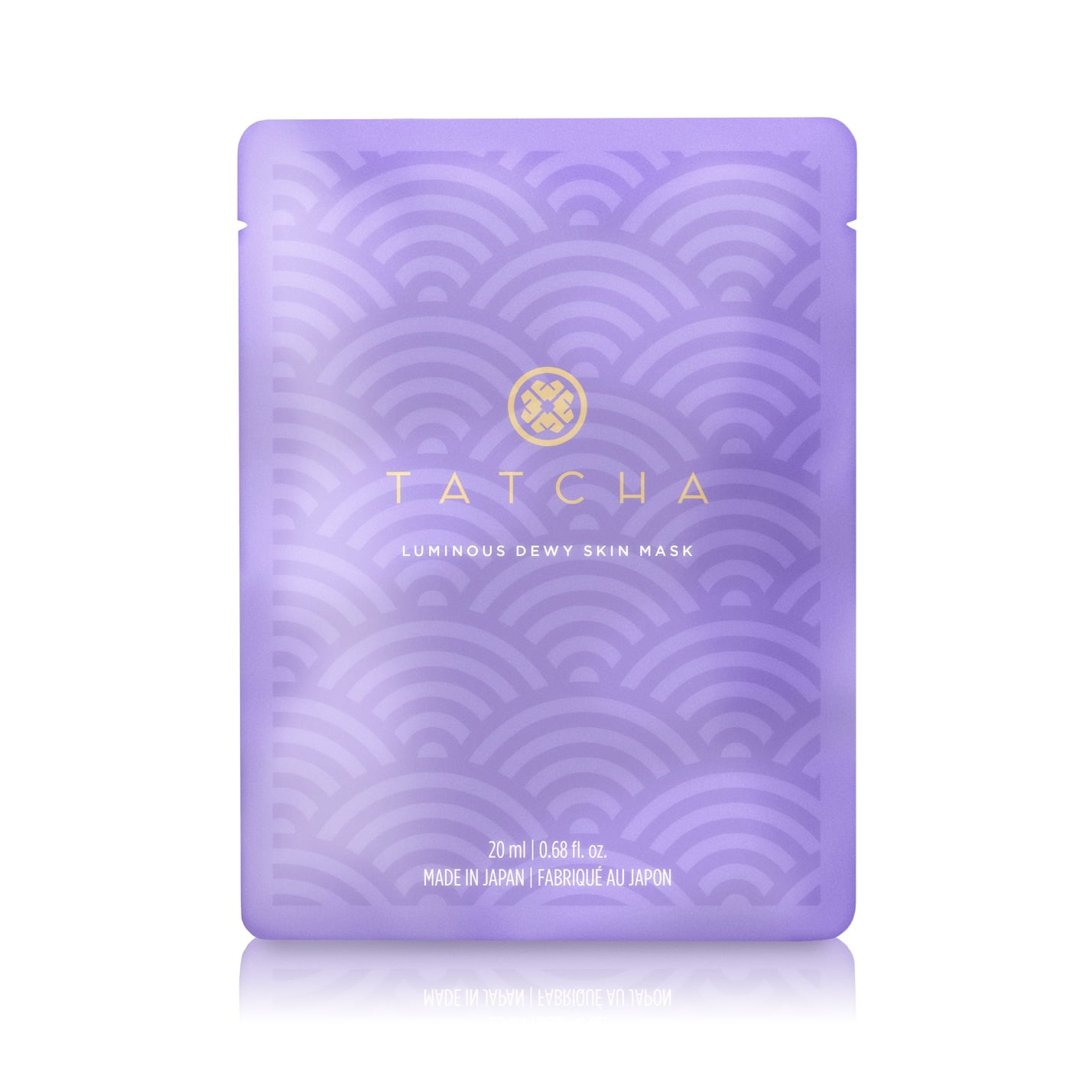 There's a new Tatcha product in town, and it may look slightly familiar. If you've tried the brand's beloved Luminous Dewy Skin Mist ($48), you're probably an addict. I just took a quick glance around the POPSUGAR editorial team's office, and I caught a glimpse of the ombré lavender bottle on more than a couple editors' desks. The green tea, rice, and algae-extract-infused spritz is beloved by many for its ability to deliver a burst of dewy hydration. True story: once I spritzed it at my cat as punishment for misbehaving, and even the bad kitty was into it.
So TLDR: this sh*t is good. You may also know the brand's Deep Hydration Lifting Mask ($95), which is basically that mist in sheet form. The serum-esque formula provides a jolt of refreshment to stressed skin, and it's a postflight essential.
Both products are so cult-status-worthy that picking a favourite between the mist and the mask is almost like being asked to chose a favourite child. That's why we're cheering over the fact that the brand was kind enough to create a Luminous Dewy Skin Mask ($12 for one or $45 for four). It's been described as the baby of both products because it delivers an instant glow. It's made of vitamin E, fatty acids, nutrient-rich rice, ginseng, wild thyme, sweet marjoram, and Hadasei-3. That last ingredient is the brand's secret recipe mix of algae, rice, and green tea, which promote radiance.
Everything works together to keep your skin happy and looking luminous, plus feeling as soft as my aforementioned errant feline. Plus, get this: this mask is made of a microfibre sheet that's 100 times thinner than a strand of hair. That's comfort, folks.