Teddy Quinlivan Announces Chanel Beauty Campaign
Teddy Quinlivan Is "Deeply Proud and Humbled" to Be Chanel's First Openly Transgender Model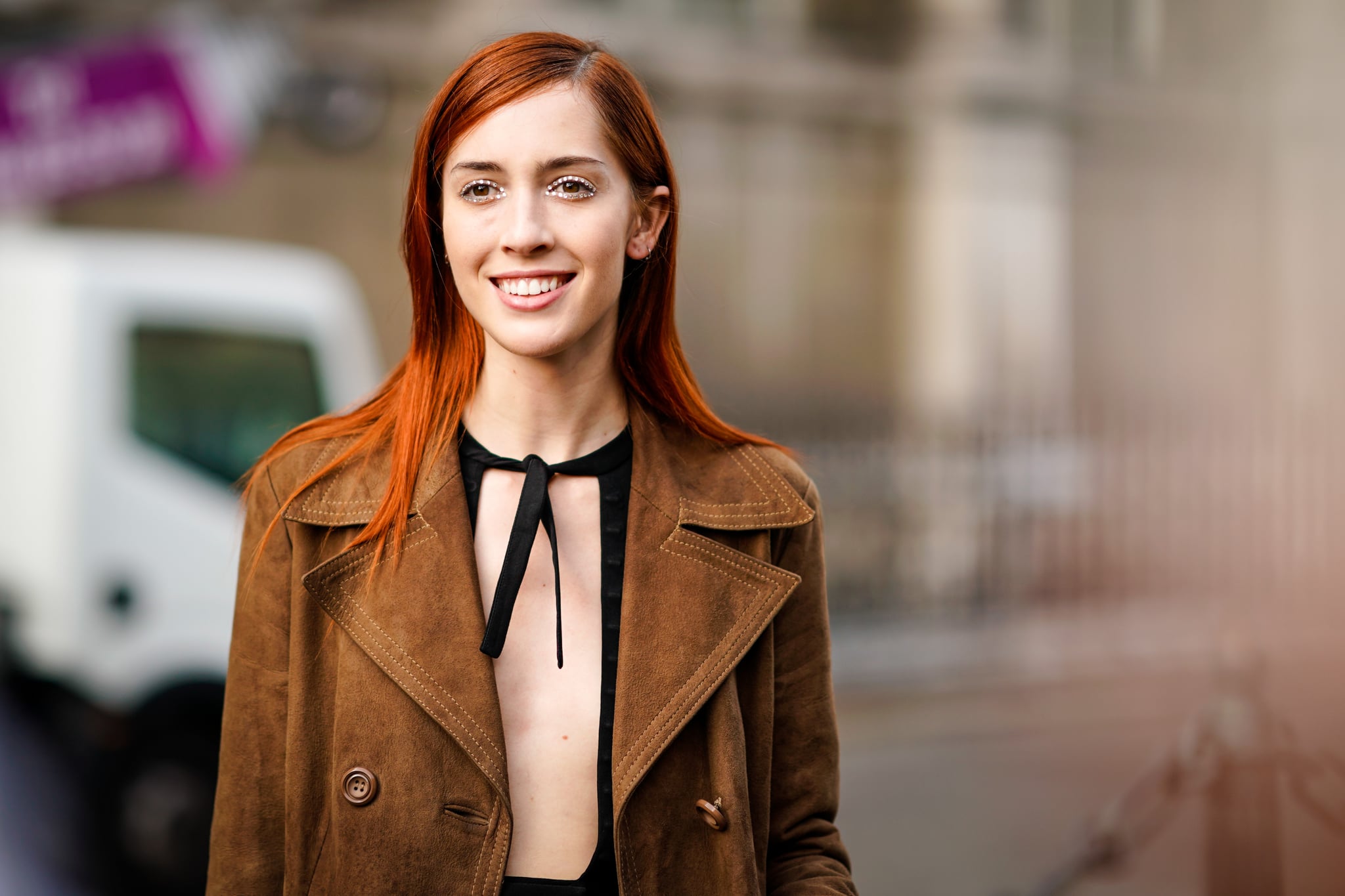 Teddy Quinlivan has announced her latest project: a history-making campaign with Chanel Beauty. In an Instagram post on Monday, Quinlivan announced the campaign and expressed how "deeply humbled and proud" she is to represent her community as the first out transgender model to work for the house of Chanel. This isn't the first time Quinlivan has worked with Chanel — she walked two shows before speaking publicly about her gender — but admitted in the post that she thought she'd never work with the brand again. "When I came out I knew I'd stop working with some brands . . . But here I am in Chanel Beauty Advertising."
Since coming out in 2017, Quinlivan has worked with brands like Redken, Coach, and Louis Vuitton. And with her Chanel campaign, she's in good company, following in the footsteps of other history-making transgender women breaking barriers in the beauty space. Over the past five years, we've seen Miss Fame — who identifies as gender fluid — featured alongside Joan Collins in a Charlotte Tilbury campaign, Andreja Pejic modelling for Make Up Forever, Lea T fronting Redken, Valentina Sampaio working with L'Oréal, and Ines Rau as the face of Balmain Hair. We've also seen the return of Tracey Norman, the model who booked a Clairol campaign in the 1970s and was outed in 1980, losing a majority of her fashion career. Not only has she been rebooked by Clairol for another campaign, but her tale inspired Angel's storyline on Pose, according to Out magazine.
In the post, Quinlivan also opened up about how much this collaboration in particular means to her. "My whole life has been a fight. From being bullied at school consistently, kids threatening to kill me and going into graphic detail how they were going to do it, my own father beating me and calling me a [f*ggot], to receiving industry blowback after speaking publicly about being sexually assaulted on the job . . . This was a victory that made all of that shit worth it." She continued, "I find I don't cry anymore when things are sad, but isn't it interesting when we shed tears in moments of triumph. This was one of those triumphant cry moments for me."