Tess Daly, Liz McClarnon, Sara Cox Hair at the 2011 Brit Awards
Whose Plaits Do You Prefer at The Brit Awards?
It looks like the plait trend isn't going away anytime soon, only now, the redc arpet seems to be a mish-mosh of styles. WE saw some funky plaits at the 2011 BAFTA's on Sunday and now at the Brits, we see Tess Daly rocking an Alice band looking one, Liz McClarnon sporting a low-slung plait and DJ Coxy rocking a single plait with fringe. Out of these three lovely ladies, whose plait style do you prefer?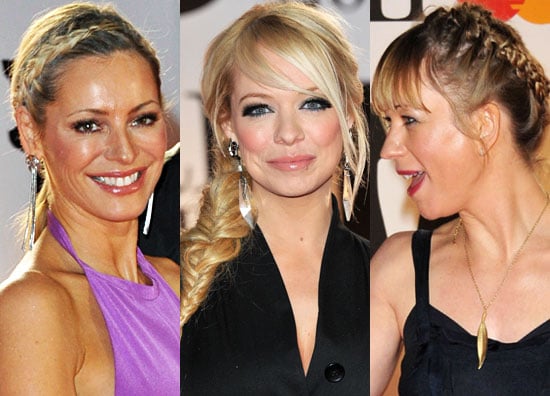 If you're just checking in now, be sure and vote on all of our polls from the Brit Awards here.