Tess Daly Is The New Face of L'Oreal
Tess Daly Has Been Named The Next Face of L'Oreal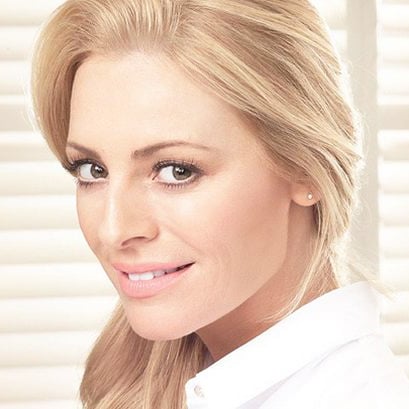 Congratulations to the beautiful Tess Daly who has just landed a spokesperson gig for the UK and Ireland with L'Oréal Paris. In a press release for the brand, Elen MacAskill, Interim Deputy General Manager said, "Tess truly exemplifies our brand philosophy, 'Because You're Worth It.' An accomplished presenter, author and working mother of two whose accessibility, warmth and natural beauty have captivated the nation. We are honoured to welcome her as a member of the L'Oreal Paris dream team." Tess is equally excited to join the ranks at the beauty mega-label. She said,

"I feel so honoured to be working with a brand that I've been a fan of for so long. It's a brand that puts women first and encourages them to celebrate their self-worth and have confidence in themselves. After all beauty isn't just an aesthetic, it's not just about how we look on the outside, it's as much about how we feel on the inside. I've been using L'Oreal ever since I was old enough to buy make up. I'll never forget buying my first can of Elnett hairspray, it felt like an initiation into womanhood! A rite of passage if you like. I've been using it ever since! I can't wait to say those iconic words "because you're worth it," since they celebrate empowerment and accessible glamour for all women everywhere."
I for one am intrigued to see how this successful blonde looks in the ads — how about you?