Tess Holliday Photo From Childhood Beauty Pageant
Tess Holliday Shares a Throwback to Her Teen Pageant Years: "The Glowup Is Real"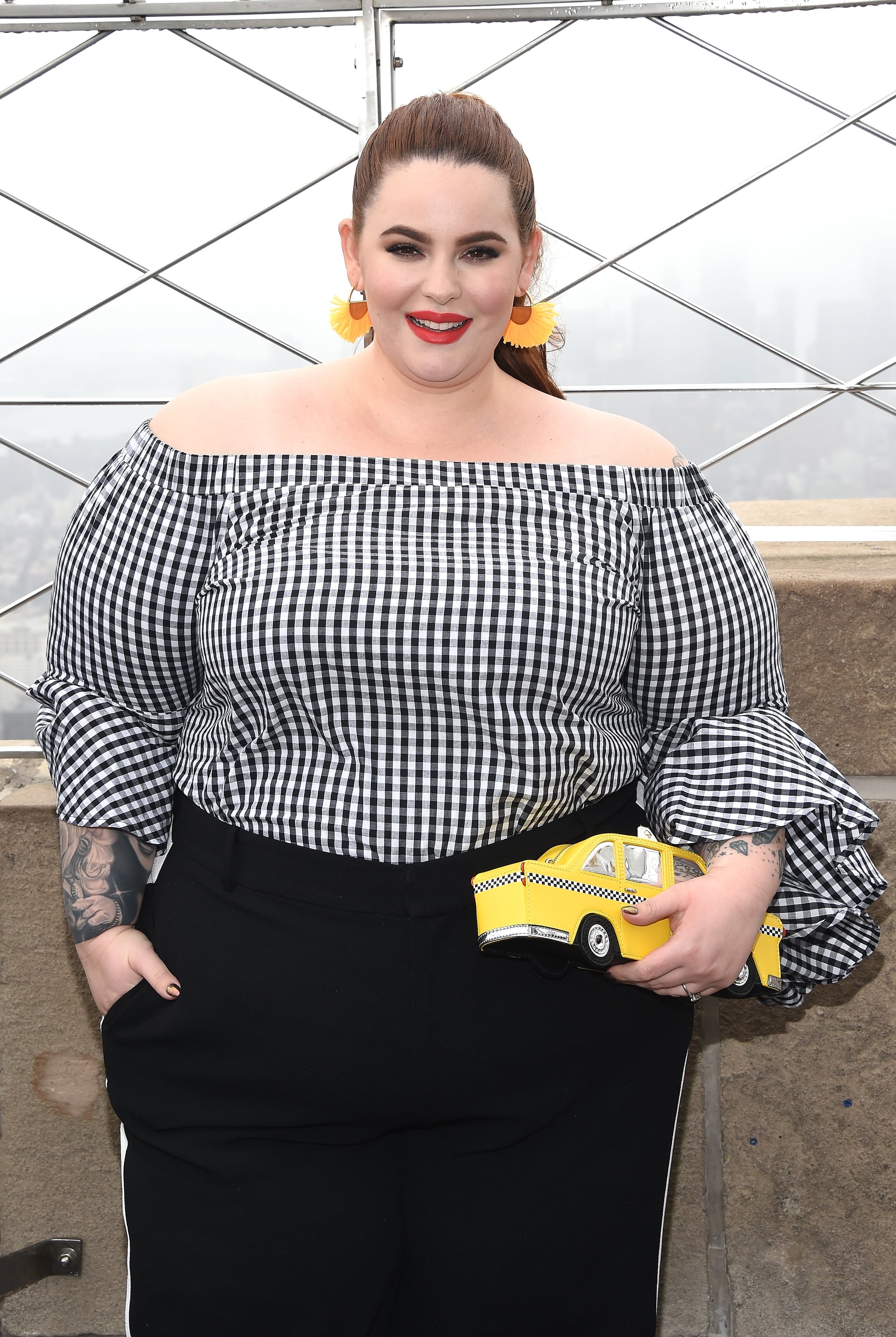 Tess Holliday wasn't always the glamorous, confident curve model that she is today . . . as a young teen, she struggled with insecurities just like the rest of us. On Instagram, Holliday shared a throwback photo to her childhood beauty pageant days, revealing how traumatizing the experience was for her, and sending her younger self a badass message about her future.
"The rest of the girls competing were showing much more skin, they were all dolled up & I remember the pit in my stomach of feeling so unloveable & unworthy," wrote Holliday in her caption, "Because to me, I didn't look like them." Her first and only pageant was a stressful and disappointing one, with the audience laughing at her interests and the other contestants making her feel less-than.
But fast-forward to today, and she's a star in the fashion and beauty world, a veteran returning to Fashion Week. Juxtaposing her awkward teenage pageant photo with a current modeling campaign shoot, Holliday said: "I wish someone could have shown that sad, lonely 13 yr old kid the photo on the right of her future: shooting a fashion campaign in Paris, wearing a gown that not only fits me, but allows me to no longer hide." Yasss, queen!
But growing up and finding her footing as a famous model doesn't mean she's immune to the insecurities she felt as a teen. "As I write this, I'm packing my bags for NYFW, & I have moments where so still feel like that little girl, sad, & overwhelmed by how hard the world can be to those of us who have never quite fit in," she revealed, dropping a final bit of encouragement to other followers who struggle with self-confidence: "If you are reading this, please know you aren't alone. Please know it gets better, & that the #glowup is real."
Read about her full pageant experience and message to her younger self, above, then look back on other times when Holliday has said "f*ck the haters" and embraced her beautiful body as it is.