Tetley Tea Launches Limited Edition Scent Called Le Brew
Tetley Tea Launches Limited-Edition Scent Called Le Brew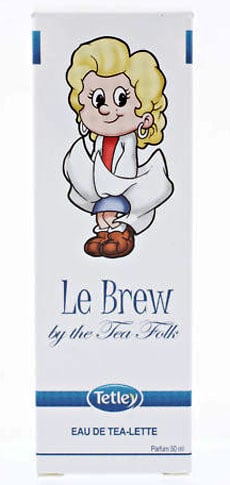 It doesn't get any cuter, or any more English, than this folks! I've just heard that tea megabrand Tetley has launched an exotic and tropical tea-inspired fragrance from the rolling hills of Kenya called Le Brew by the Tea Folk.
Tetley is banking on a British survey that revealed tea is the country's fourth favorite scent. So we now can sit down with whatever beverage we fancy, and still enjoy the lovely aroma of tea.
Le Brew is being sold for a limited time and is available now at the Tetley Tea Shop online at eBay for £15 per 50ml bottle. Are you interested in checking it out?