Thandie Newton is New Face of Olay Skincare
Beauty Byte: Thandie Newton Fronts Olay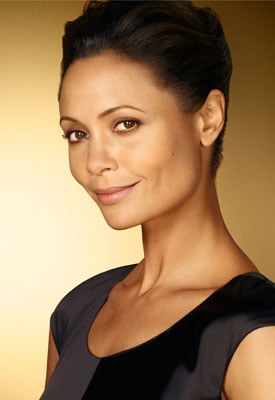 I've always loved British actress Thandie Newton, so I was super-excited that she's just been unveiled as the new face of Olay's Total Effects Range!
Thandie's campaign celebrates the brand's tenth anniversary in the UK and launches on TV screens this week. She commented, "When filming, my working day is hectic so trying to strike a balance between work, a family and time for myself can be challenging. Olay is a brand I trust and I love the fact that it does the skincare multi-tasking for me."
I'm loving Thandie as the new front woman. For a while, Olay has focused on beauty editors endorsing its products, but this gives the range a bit of glamour. Olay has a lot going on at the moment. This month, it also launched its brand new Complete Care range of summer skincare staples.
The range boosts natural beauty and includes Touch of Foundation, a 24-hour moisturiser with Max Factor foundation pigments included, along with Everyday Sunshine Face, a light moisturiser with buildt in SPF 15 and a gentle self-tanner, and Multi-Radiance, a luminising moisturiser with built in SPF 15 sun protection. (I managed to snag samples and so far they're great. They're fantastic staples for summer.) All we need now is the sun!
Click through my gallery below to check out Complete Care in more detail.
Images courtesy of Olay