Source: POPSUGAR Photography/Dean Lipoff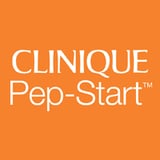 Handbags are the ultimate secret weapon: they're full of essentials to ensure you're ready for anything. We've partnered with Clinique Pep-Start to bring you the modern woman's guide to a properly packed bag.
Between last-minute social events and unexpected on-the-go mishaps, life has a way of throwing surprises at you when you least expect them. One way to ensure you're ready for anything is a well-packed handbag. These days, our handbags are our lifelines, and if you're well prepared, they can carry a solution to virtually anything. Got a wardrobe malfunction? No big deal. Need a quick makeup refresher before happy hour? You're all set. Keep reading for the seven can't-live-without things you need in your handbag to keep you going from coffee to cocktails. So the next time something pops up on your calendar, you won't even give a second thought to saying, "I'm in."