Ting Tings Collaborate on New Tommy Hilfiger Fragrance!
Tommy Hilfiger is getting down with the kids for its latest fragrance Loud, and what better way to do that than tapping the Ting Tings to create a song for it?! News emerged today that the pop duo have been signed to create a special soundtrack for the new scent which will launch in October. Not only that, they've even been involved on the formulation of the scent itself! Loud is a bit of a shift in gear for Tommy Hilfiger and is inspired by the 1980s and rock music. Its song We're Not the Same, will be used in advertising and promotion, sold on iTunes, and will also appear in the next The Ting Tings' album. Exciting, right!?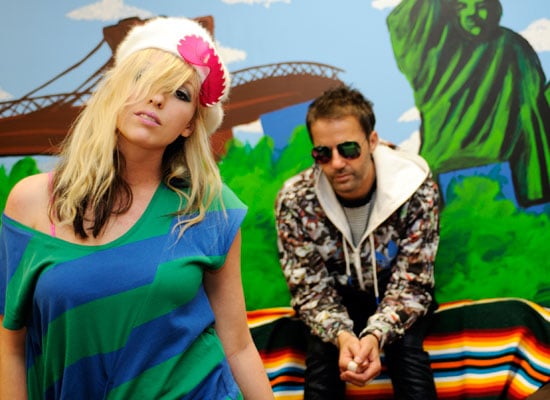 Personally, I'm loving this! What a great idea to promote a fragrance! Fashion and beauty brands are becoming increasingly involved in music. Only last month Burberry unveiled Burberry Acoustic, a new record label for new bands and musicians.
The new Hilfiger scent sounds great too. It will come in two varieties, one for men and one for women. Both will be based on patchouli, but the women's will be lighter with lychee and the men's will be mainly patchouli with notes of rose.
The fragrance launches this Autumn featuring a campaign with Daisy Lowe and British model Josh Beech. Are you excited for Loud?