When you have hard-to-manage skin, you quickly learn what works — and what doesn't. We've partnered with
AVEENO®
to spill the skincare secrets everyone can benefit from, whether you have sensitive skin or not.
As anyone with dry, sensitive skin will tell you, nourishing it is no walk in the park. But if there's a silver lining, it's that learning to manage your dry skin symptoms early on can transform you into a bona fide skincare expert. When you have hard-to-manage skin, you know your stuff, from navigating ingredients to nailing down a reliable routine both at home and on the go — and you don't take skin care lightly. We enlisted one such expert, fashion and lifestyle blogger Lauren Arthurs of Love Lauren, to reveal the beauty and wellness commandments she follows daily to treat her dry and sensitive skin. Whether or not you suffer from dry, easily irritated skin, consider following her trusty guide for a healthy, glowing complexion.
If you suffer from dry skin, then you probably already know that showers can either help or hinder your skincare journey. The proper showering routine is important for preventing dryness, but even more so are the right products. For Lauren, that means using the nourishing AVEENO® Daily Moisturising Body Yogurt Wash (apricot and honey scented) in-shower and following up with the AVEENO® Daily Moisturising Lotion post-shower.
"I love to use a really rich and nourishing body wash to make sure my skin is left feeling clean but super hydrated," she shared. "With oatmeal and yogurt concentrate, the creamy lather always leaves my skin feeling really fresh, smooth, and with a gorgeous scent of apricot and honey."
Immediately following her shower, she'll apply the lotion to lock in moisture. "After showering my skin can feel tight and almost tickling with a dry sensation so a body lotion is a huge part of my everyday routine. The AVEENO® Daily Moisturising Lotion is amazing for a busy schedule since it's fast-absorbing, allowing me to get dressed right away."
Of course, caring for your skin goes beyond focusing on the right ingredients externally — it's also about focusing on the right ingredients internally. In addition to seeking out specific ingredients in her skincare, Lauren also opts for certain ingredients in her food. Together, they help her nourish her body from the inside out and defeat dry skin.
"I definitely look for lots of natural ingredients and products that are packed with nutrients," she noted. For her skin, that means using products from skincare brands like AVEENO® that incorporate naturally derived ingredients, while for her diet, that means eating probiotic-rich foods. "Probiotics are something I look for in as many foods as possible. My favourite snack during the day is Greek yogurt and chopped fresh strawberries — super delicious!"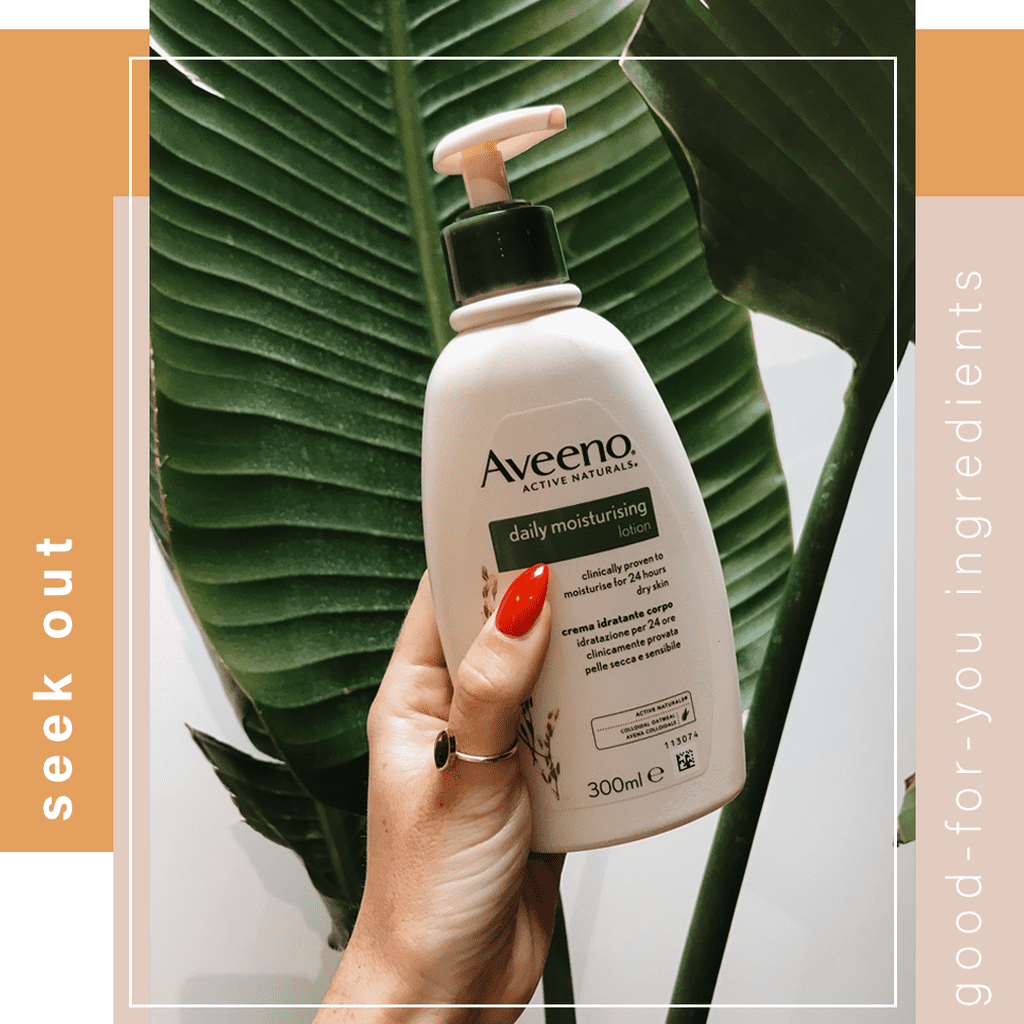 All the travelling that Lauren does on the job can seriously dry out her skin. To prevent this, she's got an on-the-go routine nailed down that keeps her skin feeling soft. Her secret weapon? The AVEENO® Daily Moisturising Hand Cream.
"Dry hands are something I've experienced for years now, and having a good hand cream is absolutely essential," she said. I look for one that will hydrate and, as I am always on the go with a busy schedule, is fast-drying. The AVEENO® Daily Moisturising Hand Cream is my go-to! I have one in my handbag and on my bedside table so I am never without it. The cream's texture is light without leaving any greasy residue while still forming a protective glove that lasts through hand washing. Plus, the tube is also the perfect travel size."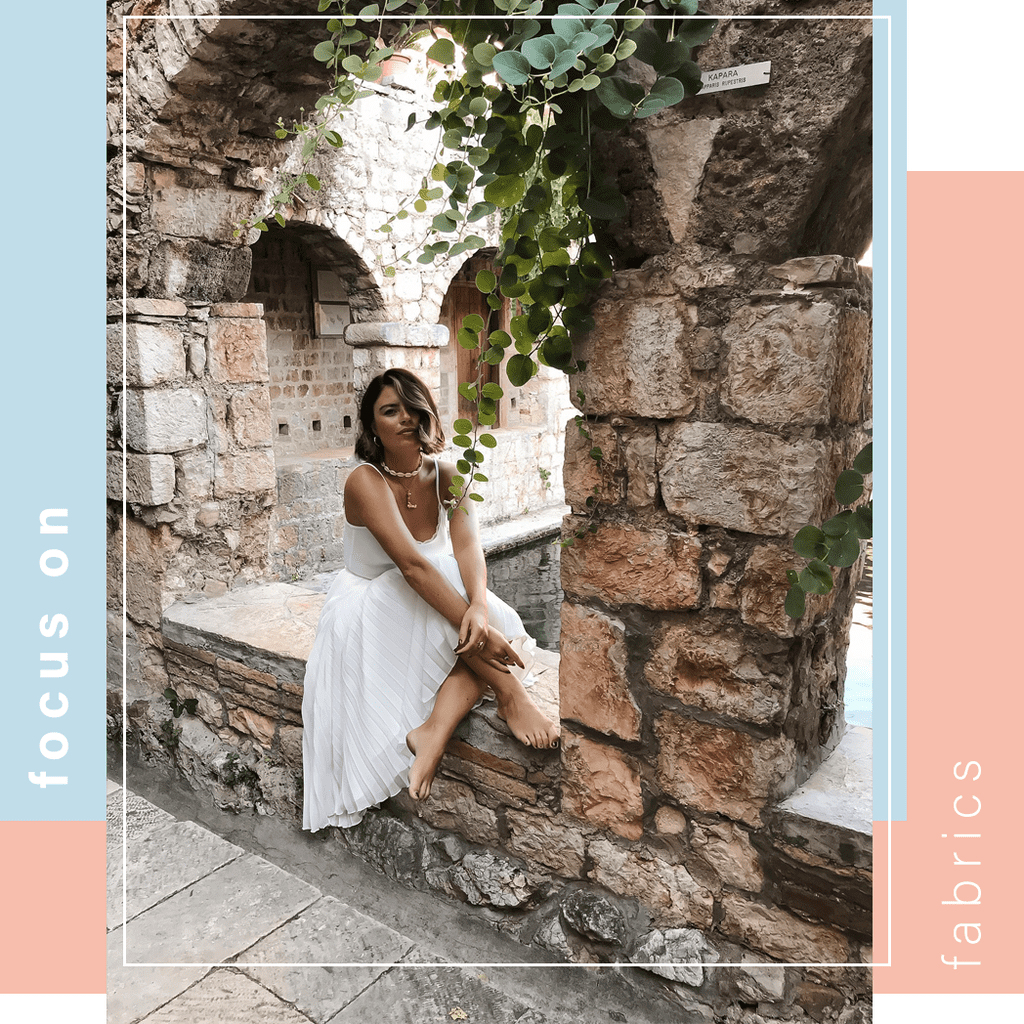 Fabrics can irritate your skin — and perhaps no one understands this better than a blogger whose job it is to constantly change outfits. Because of this, Lauren pays close attention to the fibres that come in contact with her skin daily, whether that means opting for natural, breathable clothing, sticking to a regular laundering cycle, or investing in quality bedding.
"When shopping for new outfits (which is quite often), I tend to look out for certain fabrics," she said. "Cotton and silk in particular are my favourites for a comfy wear. I try to avoid 100 percent wool as this can cause skin irritation. I also have quite a strict bed sheet changing routine. Every week, I will wash my bed sheets to avoid a buildup of any bacteria or makeup. I lean towards a silk pillowcase to avoid any harsh abrasion on my skin at night."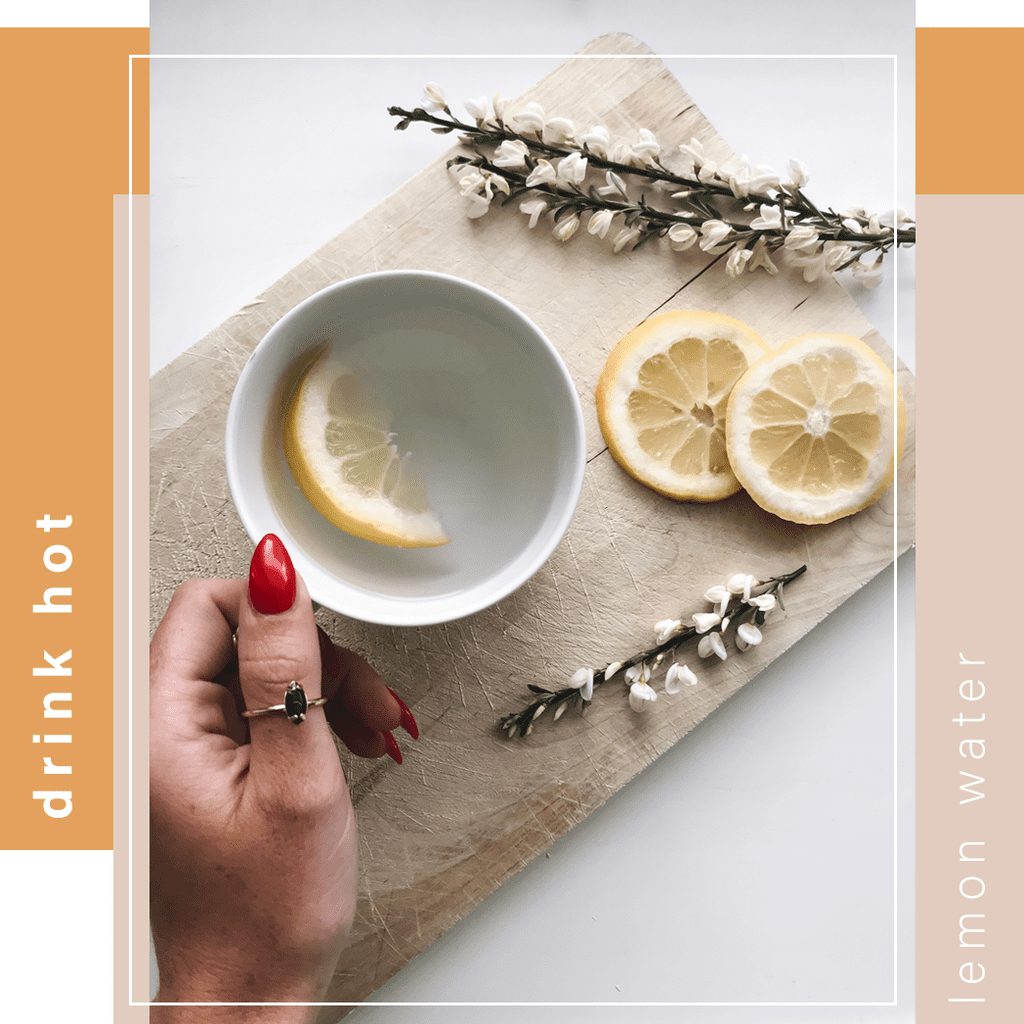 Finally, one of the most effective rituals in Lauren's daily regimen also happens to be one of the easiest: drinking hot lemon water. Not only can it help promote overall hydration, it can also help improve the quality of your skin. She loves doing this first thing in the morning to set the tone for the rest of her day.
"I can't start my day without a mug of hot water and lemon with my breakfast," she shared. "There are so many benefits to drinking hot lemon water: it acts as a detoxifying agent, it helps with maintaining digestive health, it's super high in vitamin C, and it's a popular remedy for many kinds of skin problems ranging from acne to wrinkles to dark spots."
Credits: Photographer: Lauren Arthurs