Tom Ford Breaks the Mould With a Men's Skin Care Collection
Tom Ford Breaks the Mould With a Men's Skin Care Collection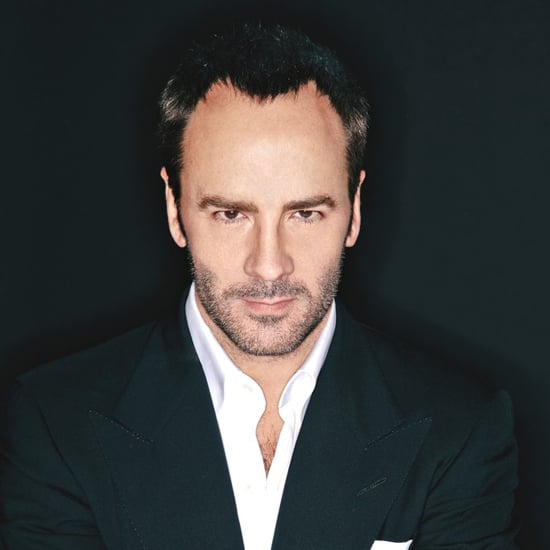 When most fashion designers develop their beauty portfolio, they stay focused on the women's market, but Tom Ford is not your average designer. He is expanding his already successful beauty business into a luxury skin care brand for men. "This is not Jean Paul Gaultier with men's makeup," John Demsey, group president of the Estée Lauder Cos., told WWD. "This is a serious, high-ticket men's grooming line with a couple of products with cosmetics benefits to be used in a very masculine way."
Ford is well on his way to building an iconic empire the likes of Dior, Chanel, and Yves Saint Laurent. A successful fashion résumé including your own clothing line? Check. A coveted fragrance and cosmetics business? Of course. But by focusing his skin care project on men, Ford is proving he has an innovative vision.
Studies have shown that male interest in makeup is steadily growing. However, Ford admits that he already wears bronzer and concealer regularly. "People think I am always tan, but I wear bronzer every single day. I use it on areas of my face that would usually get hit by the sun after a morning playing tennis," he said. This is one man who is knowledgeable about makeup and skin care, too. "Most people say to me, 'Wow, you have great skin.' I use skin care and grooming products," said Ford. "Get a magnifying mirror and look at your face. Do you have broken capillaries? Pale or sallow skin? Dry skin?"
A man who knows about capillaries? Ford has done his research. Scheduled to launch in the US this November, Tom Ford For Men has eight products: a cleanser, mud mask, moisturizer, eye treatment, night treatment, lip balm, bronzing gel, and concealer. This Fall, Ford is also expanding his Private Blend fragrance offerings with two additions to the unisex oud line, Oud Fleur and Tobacco Oud.